An open house is a great tool for taking your home from "for sale" to "sold." But not all open houses are created equal, and if you want your open house to drive buyer inquiries and offers, you need to do it the right way. Take these open house tips to get your home sold:
1. Make sure people show up
One of the first open house tips and a successful one is to make sure plenty of people show up. The more people that attend your open house, the higher the probability that one (or more) will fall in love with it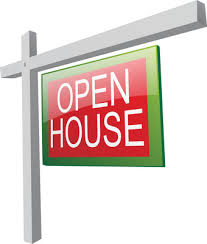 and want to make an offer.
And how, exactly, do you make sure enough people show up? Marketing, marketing, marketing.
Effective marketing is the key to driving foot traffic to your open house. Your real estate agent should manage the marketing, but make sure your open house is listed on all the relevant real estate sites (like Zillow, Trulia and Redfin) as well as local-focused sites like Craigslist. The more places you list your open house, the more potential buyers you'll get in the door is probably one of the most important of these open house tips.
2. Make the right first impression
You only get the opportunity to make a first impression on your potential buyers once, and you don't want to lose them before they even get to the door. Open house note that the  exterior of your home is the first thing potential buyers will see, and it's going to be the determining factor into whether they decide your open house is worth attending.
Make sure your home looks attractive and inviting from the street. Make sure to landscape your yard, add a new coat of exterior paint and replace worn items, like an old mailbox or front door, to ensure you make a good impression on passerbys debating whether they want to attend your open house.
3. Get rid of clutter and personal items
Nothing kills an open house – or a potential buyer's interest – than an overflow of clutter spilling out from every possible closet or drawer. You want to create an open feel for your open house, and too much clutter will leave the space feeling closed in and claustrophobic.
Before your open house, go through your home and put anything you don't use on a daily basis into storage. Clear off countertops and underneath beds. Too much stuff is a turn off.
On the same note, you'll also want to get rid of any personal items. If you have too many personal items (like family photos) around the house, it can be hard for potential buyers to envision themselves in the space, lowering your chances of selling at the open house.
4. Offer snacks-One of my favorite open house tips
When hosting an open house, you always want to have snacks and refreshments available. It seems like no big deal, but if potential buyers come into your home hungry or thirsty, they're going to be less engaged in viewing the home – and as such, less likely to make any buying decisions. By having refreshments on hand, you can ensure that everyone who attends your open house is satiated and ready to give their full attention to your home.
When it comes to snacks, there's no need to go overboard; a veggie tray, cheese and crackers, or cookies with water is plenty, these may be one of the open house tips potential buyers like best.
5. Have a place for pets
Pets are an irreplaceable part of the family. But if you have pets, they need to be an invisible part of the family come open house day.
Having your pets roam free at an open house is a potential disaster waiting to happen. People who don't like or are afraid of animals might be scared off when they see your pet and leave the open house before fully touring the property. People with pet allergies might have a reaction. Or your pet might get upset by all the strangers in the home and act inappropriately.
Do yourself a favor and have your pet stay with a friend outside of the home during the open house. If there's absolutely no one who can care for the pet during the open house, make sure you keep them in a secure, fenced-in area.
6. Clean like you've never cleaned before.
When you're hosting an open house, it's absolutely imperative that every inch of your house is spotless. A messy kitchen, shower mold or a collection of dust bunnies under the couch can have potential buyers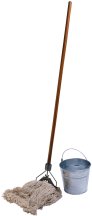 running in the other direction.
Spend a solid day cleaning your home from top to bottom. If you're not the cleaning type, hire a cleaning service to do it for you. Don't lose potential buyers because you hosted an open house in a less-than-spotless home!
An open house is a great way to get your house sold and off the market. And with these tips, your next open house is sure to be a success!
Contact me TODAY!  Realtor Tom Gilliam-RE/MAX Classic – 248-780-5594