Spring is traditionally an active time for real estate. There is an abundance of inventory and home buyers actively looking. If you are thinking about buying or listing this Spring, this blog offers Farmington Hills Spring real estate market information.
Spring Trends
The Spring is usually a less busy season for most families. During the Fall months, back-to-school is busy for families with children. November and December is occupied with the holidays. Early in the year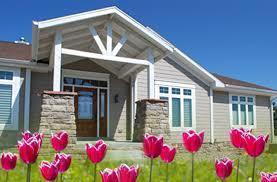 comes tax season. Only after that do schedules clear up for most. The sun is out longer, the climate gets warmer, and people generally take on more during the Spring. As a result, Spring is a more active time of year for real estate.
Volume of Listings
Sellers usually think that their homes look best in the spring and summer months and that this will lead to a better sale price. They naturally begin fixing up the outside of the property as the temperature increases and trees start to grow. The extended days also grant a little extra time for these tasks. The Spring usually brings an influx of new properties to the market as a result. This also means higher competition, so home owners must think carefully about pricing their properties properly to accomplish a prompt sale. They should also simplify the showing process. Buyers may pass up properties with complicated or restrictive showing options. With well thought out pricing and showing procedures, Sellers can take advantage of the Spring real estate market.
Spring Buyers
Buyers also have more time to spend on their property search during the Spring and like seeing more inventory. Unfortunately, inventory is fairly low in most places,… well below market demand. Potential buyers will need to decide quickly in such a market, particularly for homes in great condition.
Farmington Hills Spring Real Estate Market Information
To take advantage of the Spring real estate market, get advice and guidance from a skilled real estate professional. For sellers, it is essential not to overprice or lose marketing time. Buyers can keep updated on new listings with tools from a real estate agent. It is also important for buyers to maintain perspective. With some guidance, you can accomplish your real estate goals for this Spring.} For more Farmington Hills Spring real estate market information, contact Tom Gilliam at RE/MAX Classic by calling 248-790-5594 or emailing [email protected]