Think about Selling?-According to the National Associations of Realtors Homeownership and Market Experience (HOME) Survey, most Americans believe that now is the perfect time to become a homeowner.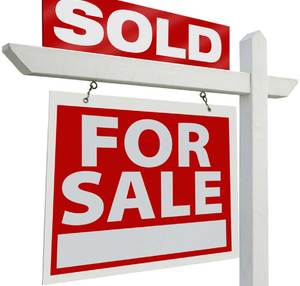 According to the survey, 72% of people believe now is a good time to buy.
This could be because of the changing economic situation. 52% of Americans surveyed believe the US economy is improving, and according to a recent Neighborworks survey, 81% of Americans believe owning a home will make them more financially stable.
It could also be because homeownership is still such a deeply ingrained part of the American culture. According to that same Neighborworks survey, a whopping 93% of people believe owning a home is a part of the American dream, with 18% claiming it's the most important part.
And with so many new buyers flooding the market, it creates the perfect opportunity for sellers. With more people believing now is the time to buy, the market is struggling to keep up with demand. Low inventory, particularly in the starter home sector, creates more competition between buyers and can be a lucrative opportunity for sellers to get the most for their homes.
The Takeaway For Think About Selling
If you think about selling, take advantage of all the new buyers in the market and use it to get the most for your home!
If you think of selling and taking advantage of the statistics in this article please keep me in mind. It would be a pleasure to assist you in all of your real estate needs in the Farmington Hills Michigan area. As your #1 Farmington Hills Michigan Realtor I have the knowledge it takes to find your the best deal or to sell your home for the most money possible. Together lets make the most out of this low inventory and beat the coming spring competition to the Farmington Hills housing market. You can reach me at 248-790-5594