This week the median list price for Farmington, MI is
$429,450 with the market action index hovering around 73.
This is an increase over last month's market action index of
69. Inventory has held steady at or around 30.
Market Action Index
This answers "How's the Market?" by comparing rate of sales versus
inventory.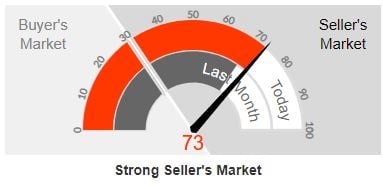 While the Market Action Index shows some strengthening in
the last few weeks, prices have settled in a bit of a plateau.
We are currently in a Seller's market so prices will likely
resume their climb should this trend persist.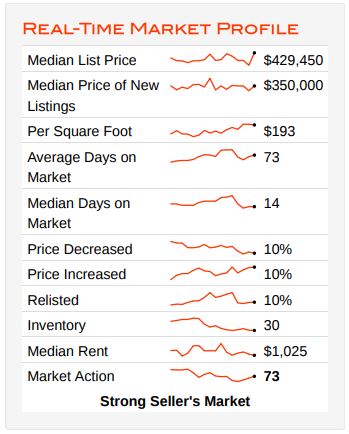 Median List Price
Despite this week's up tic, the market seems to have paused around this plateau. The Market Action
Index is a good leading indicator for the durability of this shift.
7-Day Average 90-Day Average



Prices have generally settled at a plateau, although Quartile 2 is on a bit of an up trend in recent
weeks. We'll need to see a persistent shift in the Market Action Index before we see prices across
the board move from these levels.