Stress Free Selling Season
A stress free selling season means as a seller in the real estate market, it's up to you to cater to the buyer and their needs. You have to always remember that people have to really want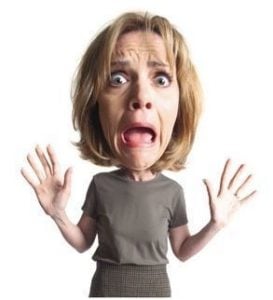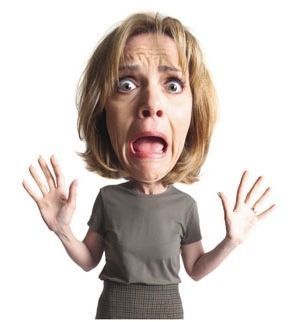 the home in order to spend a lot of money on it, so use the tips provided in this article to turn your property into a buyer's dream so that it moves as quickly as possible and a stress free selling season experience as possible.
The Best time of Year (Tip One)
When you're selling your home, stop and think about the time of year that your are putting it up for sale and know what your competition in your areas is doing as well. Families that want to move don't want to uproot their kids in the middle of the school year so early spring is usually the time when serious sellers start looking at selling. Most people are selling their home at the same time they are buying, hence more serious buyers are on the market. Try getting ready to do shows on the home around late February, that way you have about 5 good months of possible buyers before the rush and  to and beat the competition to the market.
Stress Fee Selling Season With the Right Agent (Tip Two)
You should hire your own real estate agent to represent you as a selling agent. An agent that works for both the buyer and the seller can possibly have a conflict of interest when it comes to negotiating the best. Ask friends to recommend an agent to you, most listing agents that have made their sellers completely happy will have no problem being recommended . Interview several agents and make sure you are comfortable with the person you choose as an knowledgeable agent is an invaluable resource and can make it a stress free selling season for you and your family.
(Note This)
An important tip to remember with real estate is the fact that no matter what your house's worth appears to be, it is only worth what you are willing to sell it for and what a buyer is going to pay for it. This is important because it will help guide you as to when you make the decision to put it on the market to sell and to have a stress free selling season.
Stress Free Selling Season Out Doors (Tip Three)
Upgrade your outdoor living space to attract buyers as research across the country has shown that buyers like to spend lots of time outdoors in a peaceful setting, and with technology in this day allows them to do so easily . Consider adding a deck or fixing up an outdated patio and some greenery or a few shade trees to attract these tech savvy home buyers. Outdoor living is becoming more and more popular in today's lifestyle. Buyers are looking for it and top dollars can be made on a great outdoor space.
Stress Free Selling Season with qualified buyers (Tip Three)
When selling your property, be wary of accepting the first offer. If you quickly accept a buyer's first offer, the buyer may think that you are desperate to sell and try to bargain down the price of your property after a deal has been struck. Also, when you accept a offer, always attach a deadline otherwise a buyer could take months to pay. When you have a potential buyer for your property, you need to have some assurance that the buyer can actually purchase your real estate and have your listing agent confirm and show only to qualified buyers. To have a stress free selling season experience is not to get caught up in a buyers situation of not qualifying to buy your home as this is the worst, tying up your property and losing time on the market!
(Note This)
If you have had your home on the market for a while and would like to get it sold, try offering a seller contribution to help the buyer pay the closing cost while keeping the asking price where you had it. It is appealing to a lot of buyers and it will likely keep your profits up on your home.
Stress Free Selling Season In Comfort (Tip Four)
If you are selling your home in the summer, be aware of climate control, a hot, uncomfortable house will turn off a buyer before they even have a chance to look around. A good rule of thumb is to set the thermostat just below what you would normally keep it at. You should make sure that great pictures are featured, anytime that you are displaying your home online this is your first impression for a home buyer. There are certain ways that a room should be staged, in order for the room to look spacious. Dont fall into the trap of being just another seller with an overpriced unappealing home on the market for sale instead use the tips provided in this article and you can sell stress free in your respective market quickly and for the most money possible.