Are You Selling at The Right Price, this is a question that we are faced with at every listing appointment we go on. There are many factors that play a role in setting the right price and frankly many of them are not understood by the home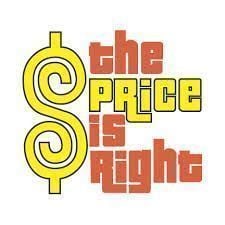 seller. Some home sellers feel that if their neighbor sold for a certain price, then they can go above that price because of course their home has this or that update etc… This is normal as home sellers feel and rightly so sometimes that they have more to offer in their home. I always listen to the home seller and try to be open minded to their way of thinking, but I also arm myself with comps and numbers that state my case as well then we can sit down and decide as a team what the best course of action will be. It is always good to explain to the home sellers the issues that can arise during the appraisal process and the possibility of having the home on the market too long which can make buyers concerned that either the seller is hard to work with or that there is something wrong with the home. Below are some ideas that can help sellers understand the pricing aspect and hopefully help them get their home sold more quickly.
As a home seller, you want to get the highest price you can for your home. Remember, though, home buyers want to pay the least they can get away with. To attract their interest, you need to list your home at the right price — its fair market value. How can you know what the right price is? Ultimately, it's what someone else is willing and able to pay for it. Working with a professional real estate agent is the most reliable way to discover the true value of your home.
Multiple Factors Determine Value
A real estate professional has a variety of resources to draw from in deciding on a price that will get your home sold at top dollar. Here's what we would do to calculate your home's worth.
Evaluate your home — its location, rooms and lot size.
Look at the condition and appearance of your home's interior and exterior. We can suggest inexpensive repairs or updates to help you get top dollar for your home.
Compare your home with similar properties in the area that are currently for sale or have recently sold.
Review your home's assessed value, its previous sales prices, average maintenance and utility costs, and local taxes.
Consider current market conditions, interest rates and lending criteria.
Factor-in local real estate trends, economic conditions and any local data that could make homes more valuable, such as job growth in the area.
Some of the items that should not be considered in a comparative price analysis include the original cost of the home, money spent for improvements, or how much cash you would like to net from the sale. While these factors are important to you, they have no bearing on the fair market value a buyer will be willing to pay.
Overpricing Can Lead To Underpricing
>t's not only important to find out what homes have been selling for, it's also important to learn at what prices homes go unsold. Overpricing is the single, most detrimental mistake you can make when listing a home for sale.
We've seen it time and again: Sellers sometimes list their homes at prices above the market, hoping some out-of-town buyer will make an uneducated decision. Other sellers want to overprice to give themselves lots of room for negotiating with buyers. In fact, these strategies seldom work to the seller's advantage — their homes languish on the market while buyers compete for other comparable homes listed at reasonable prices. Overpricing sellers eventually have to drop their price, often below market, to regain the attention of buyers who've already written these homes off their list
Stay Ahead Of The Trends
A sound pricing strategy gets ahead of the trends. If you live in an area where home prices are dropping, it's a good idea to price a little below the price of the last comparable home sold in your area. On the other hand, if prices are on the rise, you can set your price just above the price of the last similar home sold and expect to get what you ask for.
Keep Your Values Straight
When deciding on a sales price for your home, don't make the mistake of relying on its "assessed value" as a guide. The assessed value of a property is your local taxing authority's valuation of a home's worth — it's seldom accurate. In fact, assessed values are often lower, sometimes much lower, than current market values, especially in areas where home prices have been rising rapidly.
A Note Of Caution
Most real estate agents will run a comparative market analysis on your home before you list with them. They'll present their recommended price as part of an overall marketing plan in their sales presentation to you.
Don't make the mistake of selecting a real estate agent only because he or she came in with the highest market valuation of your home. Some unscrupulous agents will "high ball" the sales price simply to get your listing, knowing you'll eventually have to drop your price to secure a contract.
This doesn't mean you should automatically reject the agent who recommends the highest price. It simply means you should look closely at the how price was developed and at the overall marketing plan for getting your home sold at that price