With a tenant-occupied house can be a daunting task to sell but even investors whose Farmington Hills rental homes have served long and well as income-producers can eventually decide it's time. Given today's tight housing inventories, the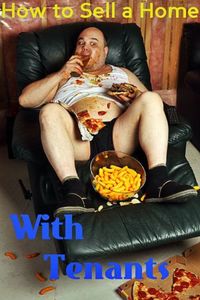 current market does stack up as one where selling your tenant-occupied house can be a timely financial move.
But if that is under consideration, what should you do about the current tenant? Is it better to wait until the current lease expires—so that the vacated property can be shown without having to deal with an inconvenienced (and possibly miffed) tenant? Or will it be better to go ahead and list the property while it's still occupied? Michigan landlord-tenant laws will have to be observed in any case, and specifics depend on the terms of the rental agreement, but experience teaches that following a few straightforward guidelines will usually solve any tenant-occupied Farmington Hills rental home sale issues before they become problematical.
As with so many "people" matters, keeping the lines of communication open should be the first order of business. For the planned sale of a tenant-occupied house, that means letting your tenant know as soon as possible that the house is going to be put on the market, and that you and your agent will actively minimize any inconvenience that might result. This is also the most opportune time to suggest that they consider buying the place themselves—an option that eliminates further complications.
If that's not a possibility, be prepared to address their likely concerns, such as—
Having to allow strangers into their home. Impress on the tenant that showings will only be conducted for qualified prospective buyers who will be escorted by your agent—a Michigan-licensed real estate professional.
Having home life suddenly interrupted. Let them know the terms of your agreement with your Realtor® specifying the required advance notice for all showings.
Having to move. This is only a possibility since their good history as a tenant increases the possibility that the new owner may choose to continue to offer the property as a rental.
A Tenant-Occupied House Sale Can be Smooth Sailing
The solution depends on the specifics. If you are selling a property that tracks well as an investment, tenants may be a plus. If you are selling an upscale property, having it vacant and staged to the 9s may well be your best bet (and a good one, too!).
In any case, the most accurate advice will come when you give me a call to come out and see your property. That's how we can develop the right game plan!