When you're shopping for a home, you'll find yourself quickly acquainted with an array of architectural styles. From Colonials and Cape Cods to split-levels, Victorians and beyond, each distinct design has its pros and cons. But there's one type of home that garners the most interest, at least as far as Google searches go… and it may surprise you.
Ranch Style Houses
While in years past consumers were seeking sprawling McMansions, the most popular style searched between April 2018 and April 2019, according to Google, was ranch style houses as reported on Today.com.
As their name implies, these single-story dwellings have their roots in the old West. Both homey and practical, ranches were designed by San Diego, CA-based architect Cliff May in the early 1930s. Their reign continued well into the post-World War II 1950s thanks to their affordability and lack of pretension. Google isn't the only site seeing an uptick in interest in this style. According to a 2016 Trulia study, the ranch is the most popular pick in 34 states in the U.S.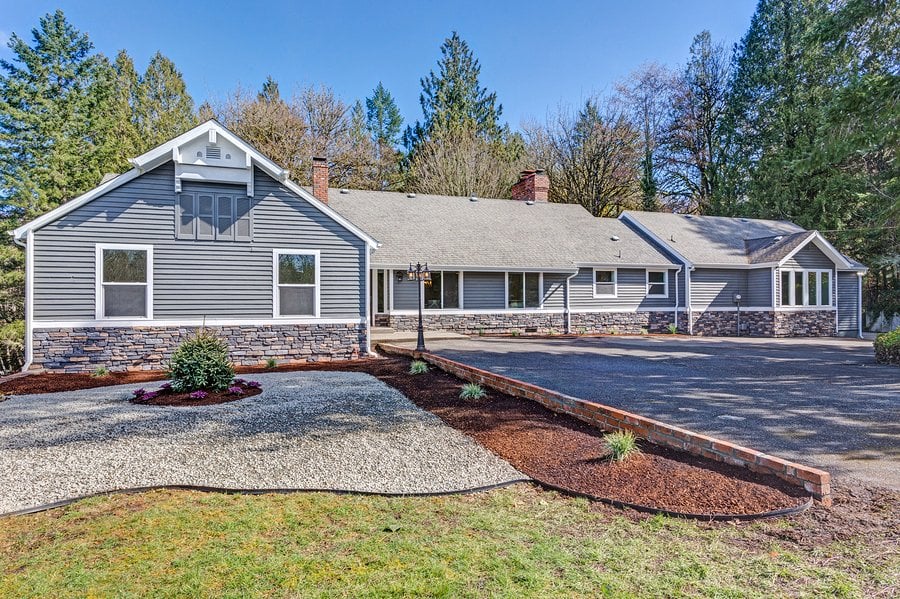 Why are ranches experiencing a resurgence in this era?
Also, who are the homebuyers most interested in getting in on this ground floor living situation? The answer: baby boomers and millennials.
Again, it's easy to understand the appeal for each group. Despite the disparity in their ages, both seniors and first-time homebuyers would prefer not to spend a fortune on larger, splashy estates. Additionally, for individuals who are at the beginning of their careers or just starting a family, these homes are more attractively priced for those on a budget. The same holds true for baby boomers on a fixed income who may wish to downsize and take advantage of the lower cost associated with this home style.
At the time of the Trulia study, ranch homes for sale in Atlanta, GA had a median listing price of $92 per square foot, which was almost half of the citywide median listing price of $180 per square foot. Heading west, this trend seemed to continue in other metro areas, including Portland, OR, where the median listing price of ranch homes, also the Beaver state's most popular home style, is $186 per square foot, which represents just three-quarters of the city's median listing price of $248 per square.
Another reason this style is so desirable is because it lacks staircases that can be difficult for seniors and young families to navigate. One-level living is easier on the knees and back for older folks, while new parents needn't worry about their crawling and cruising curious toddlers taking a tumble down a steep flight. Maintaining the home feels more manageable as well, making it ideal as a starter home or a retirement home.
Though they lack other levels, ranches often boast the open layout today's homebuyer adores. Some have a master bedroom on one side of the home, offering a private, secluded space. For those looking for a retro or rustic aesthetic, ranches often tick those boxes as well. As families grow, there's always the potential to build up, if that plan aligns with local zoning ordinances.
When you consider all these attractive features, it's no wonder ranches have become a coveted home style.