Plymouth Michigan a Great Place to Buy or Sell a Home
When looking to purchase or Sell a home, Plymouth, MI is a one of a kind place. The feeling of community is all around along with many activities for the whole family. In 2009 Plymouth Township was named 28th Best Place to live in the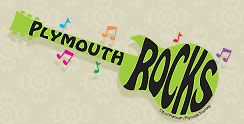 United States by CNN Money Magazine. I wanted to share a little History and some events that may interest my readers and to share the uniqueness that Plymouth Michigan has to offer any potential home buyer or seller that may want to proudly inform potential buyers to their homes. I'm very proud to be an Realtor in the beautiful city of Plymouth Michigan.
The city of Plymouth, Michigan is located in Wayne County and spans 2.22 square miles. There are centers of activity within the city for shopping and dining the center surrounds Kellogg Park. For tourism, golf and conferences the center is the Inn at St. John's. The city has several notable residents including, but not limited to Chris Osgood of the Detroit Red Wings, Russell Kirk the father of modern conservatism, philanthropist Magaret Dunning and the composer Joseph Di Ponio. There are more than 50 recreation programs available in the city that span all ages and skill levels ensuring that residents have the opportunity to embrace an active lifestyle and develop a multitude of talents athletic and otherwise as well as social and physical skills.
The area of Plymouth was first settled in the spring of 1825, one of the first settlers was John Tibbits. That same year the village began to form, the first house in what is now Plymouth belonged to William Starkweather and was located at the corner of what would one day be Main and Ann Arbor Street. In the beginning the village was known as Plymouth Corners a name which later changed to simply Plymouth. The township of Plymouth was formed in the spring of 1827. The first steam locomotive arrived in the town in April of 1827 and growth in the town expanded by 1837 there was one church, one bank, three taverns and five stores. The city was officially incorporated in 1867 and later was declared a city in 1932.
Today the city has twelve parks which feature a variety of amenities such as, picnic areas, walking/jogging paths, playgrounds, ball fields and courts. The city also hosts several festivals throughout the year including oldest and biggest ice carving festival in all of North America as well as the Green Street Fair, Art in the Park and the Fall Festival. Public education in Plymouth is provided by the Plymouth-Canton Community School District, which is made up of 16 elementary schools, five middle schools and three high schools. There are also a number of private schools in the area if public schools do not meet your needs.
According to the 2014 United States Census, Plymouth was home to 9,132 residents and had a population density of 4,132.1 people per square mile. The 2010 census revealed that the median household income in Plymouth was $51,535 and the median family income was $76,369. Homes for sale in Plymouth range from small single family structures up through sprawling luxury homes with four or more bedrooms and bathrooms. Other real estate options include apartments, houses and duplexes for rent as well as condominiums and town houses for sale or lease. Local agents can help you in your search for the perfect home in the vibrant and thriving city of Plymouth

Upcoming Events
Sept. 19 – Oct. 31
Scarecrows in the Park will be on display in Kellogg Park beginning September 19 through November 1, 2014.
Where: Kellogg Park Downtown Plymouth
October 25, 2014
Plymouth Ghosts Cemetery Walk
Where: Riverside Cemetery 660 Plymouth Road Plymouth, MI
Wicked Halloween Run
October 26, 2014
Starts and ends in Kellogg Park
All Event Details Go Here