In this tight Oakland County Michigan housing market it is not easy to settle for something that does not need remodeling. The prospect of finding the perfect home that does not need some sort of work or remodeling or updates is daunting. Oakland County remodeling cost must be considered when deciding on a perfect property that fits most of your needs and wants. With the low inventories in today's market the lowest in some time, makes it harder for what buyers demand, and that is a move-in ready home.
Today's busy schedules and tighter budgets mean that many home buyers have little patience for or to consider remodeling cost for Oakland County homes. It's a stressful situation for home buyers to face, but having the right expectations and realistic knowledge of the current market explained by their buyer agent is critical. Remodeling cost for Oakland County homes can be mitigated to the home buyer by realizing what needs to be done right away or what they can possible live with until a later date.
Oakland County Remodeling Cost Ideas
Unlike the years past when there were plenty of homes to choose from and more reasonable prices, this market has little in the way of the perfect home that has everything a buyer could want. Is it realistic to be able to find the perfect condition home in Oakland County when the inventory level is so low? The answer is probably not. Oakland County remodeling cost does not have to be completely out of the budget as little things can make a big change and save some expense. Here are some inexpensive things to get the best bang out of your dollar and make the home feel more perfect for you.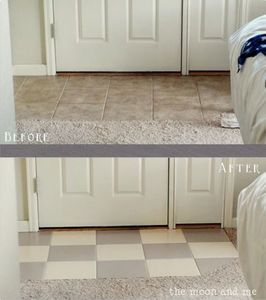 New Cabinet Hardware
Paint
New Faucets
Toilet Seats
Paint Old Tiles
Update Lighting
Update Your Kitchen For Under 100.00 Here's how
Paint Your Tub
These are just a few ideas that can save you time, money and avoiding losing a bunch of money on that Oakland County remodeling cost.
Remember, I'm here to help! ..Call me anytime Realtor Tom Gilliam 248-790-5594