Oakland County Realtor -Tom Gilliam
About Tom Gilliam-Realtor: If you are looking for a home in Greater Oakland County, Michigan, you need to find a Realtor who knows the community. Tom Gilliam currently lives in the Greater Oakland  County Area and is very familiar with the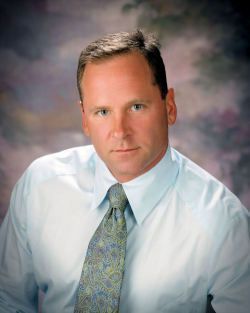 market, neighborhoods, schools and community issues. Located into the heart of Farmington Hills, Tom is ready to help families find homes in the Oakland County area including: Farmington Hills, Birmingham, Troy, Rochester Hills, West Bloomfield, Bloomfield Hills, Ferndale, Royal Oak, Northville and the Metro-Detroit area (specifically Canton and Novi).
Oakland County, Michigan is full of great neighborhoods that are perfect for families or single adults. With access to public transportation and easy accessibility to the Metro Detroit area, you can live in a suburban neighborhood and still have access to the amenities of the big city life. Oakland County is one of the best places to Buy a Home or Sell a Home in Southeastern Michigan and is a great place to live. From the City of Farmington Hills, West Bloomfield, Troy, Northville and Novi to name a few it is a community that continues to thrive in the Housing Market. Oakland County also has many parks a recreation some highlights of Oakland County Parks include a nature center, five golf courses, wedding and banquet facilities, an action-packed BMX race track and two waterparks to name a few. If your looking for a perfect community to Buy or Sell a Home, Oakland County Michigan has so much to offer and is sure to please the pickiest of Buyers. Lets us know if we can help you find the perfect Home in Oakland County Michigan or Sell your homes fast and as seamless as possible.
Tom works as a Realtor with the RE/MAX Classic Offices. He was spent 16 years helping families find the perfect home as well as assisting families who need to sell their home. As a Realtor Tom specializes in helping first-time home buyers. Because navigating the real estate market can be difficult, having an expert who is intimately familiar with the neighborhood you are considering is a great way to get inside tips about traffic, shopping centers, family activities and other small details that make a community feel like home.
If you are considering purchasing a foreclosure or a short sale, having a professional real estate agent is essential. Because these sales are often more complicated and drawn out, having an agent on your side can increase your chances of getting the home of your dreams. Tom has specific experience dealing with short sales and foreclosures. He is trained in working with these unique real estate issues and has hands-on experience helping other buyers and sellers navigate these waters.
For Tom, helping a family find the perfect home brings a sense of accomplishment. His goal is to help you find the home you want at an affordable price. Real Estate is a competitive market and sometimes you'll find a Realtor that pressures you into purchasing a home you don't' want or are not sure about. Tom believes that you should be truly happy with your purchase. Buying a home is a big investment, don't settle for a home you don't truly love.
As a Realtor who has spent nearly two decades helping families find their perfect homes and sell their properties for a fair price, Tom knows that the best way to decide whether you love a home is to fall in love with it in person. Of course, technology has its place for home buyers and sellers. Using social media and websites can save hours of time by allowing you to narrow homes down before you start traipsing through door after door.
While Tom believes the convenience is a benefit to the real estate market he also believes that working face-to-face allows him to get to know you better. He focuses on getting to know what you want and helping you find it. With Tom you get the convenience of online listings and the benefits of personal, face-to-face service to even better tailor your search.
Whether you need to sell your home so you can move on to a new job or you are looking for your starter home in Oakland County, Tom is here to help you make the process as easy of a transition as possible
http://youtu.be/LA2ajftni4k
http://youtu.be/1i9_RKzWbN8