Oakland County Marketing Tips For Home Sellers
My Marketing Strategy: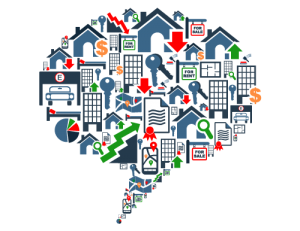 Oakland County is a great place to Sell or Buy a Home if your in the considering Southeast Michigan as a place to call home. Oakland County is composed of 61 cities, townships,villages, and is part of the Detroit-Warren-Dearborn, MI Metropolitan Statistical Area. The city of Detroit is located in neighboring Wayne County, south of 8 Mile Road. Oakland County is among the ten highest income counties in the United States with populations over one million people. It is home to Oakland University, a large public institution that straddles the Auburn Hills and Rochester Hills border.
Marketing Tips: How To Sell Your Home
If you want potential home buyers in Oakland County to fall in love with your house, they first have to know it's for sale.  This is where a strong marketing plan comes into play, which not only publicizes your property but gives people a preview of your home before they get there.
A Picture Is Worth A Thousand Words
Regardless of whether your Oakland County home is to be featured online, in a REALTOR'S® publication or paid advertisement, quality photos are a must.  You must capture your home's best qualities in each image.  Take a photo of the front and back of the home, along with interior photos of every room.  Try various angles and lighting situations, which gives you the opportunity to choose the best shots. So many Oakland County Home Buyers are disappointed once they see a home that looks nothing like its pictures.
When photographing any part of your home, make sure that it's spotless.  Home buyers, especially those with children or pets, would love to see a yard.  If your house has a lot of room to run, showcase it in photos.  If you live in a condominium or townhouse in Oakland County, emphasize nearby activities that offer family fun.  This may include a swimming pool, recreation center, tennis court, etc. Oakland County also has many parks a recreation some highlights of Oakland County Parks include a nature center, five golf courses, wedding and banquet facilities, an action-packed BMX race track and two waterparks to name a few.
When you present your photos to the REALTOR®, he/she will use them to pique the interest of potential buyers.  If a buyer likes the photos, their next step will be to schedule a tour of the home.  Hence, the right photos are invaluable when selling real estate in Oakland County.
 Sign Here
Believe it or not, one of the best marketing strategies is free to the Seller.  By placing a sign in your yard, you will let anyone driving by know that your Oakland County home is for sale.  Even if you live in an area that does not get a lot of traffic, a passerby may notice the sign and tell someone they know who is in the market for a new home.  Your REALTOR® will likely provide you with a sign, which should be placed in a visible area of your lawn.  You can also place a sign in your window or on your front door if in a Condominium. Be sure to check with your local community association, if applicable, regarding placement and permission for this type of sign.
Paid Advertisements
Many REALTORS® advertise their listings in local Oakland County real estate publications, their business Web site and even the occasional ad in the newspaper.  Depending on the terms of your listing agreement, you may be able to continue advertising the home independently.  Check with your REALTOR® about their commission policy if you sell the house yourself.
If you decide to advertise yourself, try the local newspaper first.  People looking to move into your area will likely be browsing the newspaper for real estate ads.  Keep in mind that it's not just newcomers who may be looking to buy a new home.  Perhaps an empty nester is looking for a smaller abode or a growing family is looking to upgrade to a larger house, so don't discount locals as potential buyers.
Hold An Open House
If you want potential buyers to fall in love with your home, invite them in to see what it has to offer.  An open house allows for anyone to simply drop in, with or without an appointment, to tour the home.  In some cases, a successful open house may result in an offer or possibly multiple offers that same day.  You can advertise an open house with signs in your yard, posting a notice on local bulletin boards and by utilizing free or paid ads online and/or in your local newspaper.
In most cases, your REALTOR® will schedule the open house and will help answer questions from potential buyers.  If you are still living in the home, the date and time should be convenient for you, but also a day that would be convenient for others.  For most, the weekend is a good time and most open houses are an all-day event.
For the best approach at a successful marketing strategy, confer with your REALTOR®.  Successful agents know their markets and what will likely be the best approach to selling your home.  Don't be afraid, though, to offer your input and ask questions as you develop your marketing plan.
My Marketing Plan Rules! Please See Video Below and How I Dominate the Competition when Selling Your Oakland County Home
http://youtu.be/HMD3LLleq_o