An Award-Winning Script For Your Oakland County Home Sale
Here's a secret. Every moment of every day before and while your Oakland County home is up for sale, we will write the script together for your ideal home-sale movie.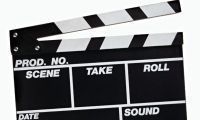 That's right. Selling your Oakland County home now is about focusing on everything that will produce your ideal home sale for you—the script, the cast of characters, the virtual trailer, curb appeal, admission price, the launch—everything. Together we're the writer and the director, and your Oakland County home is the star of the wonderful production called YOUR  OAKLAND COUNTY HOME SALE. Want a bigger, better blockbuster sale? No problem. Write a bigger, better script. As you change your script, you change your box-office results for all Oakland County home buyers.
Start with timing. It's always hard to time a smash home sale in which you sell high and simply walk away with high profits. Yet there are many  signs in Oakland County that now is a good time to produce a year-end home sale.
One sign? Buyers in Oakland County whom are out home shopping right now are serious. Nothing will stop some of them, especially the ones who lost out on some Oakland County homes earlier due to waiting. They are keenly aware that the improving signs in the economy could mean higher prices and higher interest rates next year in Oakland County MI. When prices and interest rates increase and the number of spring buyers grows, today's buyers know their money won't go as far as it once did.
Want to know more about why now is a great time to sell? Keep reading. Then call me for a story conference with any home-selling—or homebuying—questions.
Oakland County Supply Is Smaller
During the winter, fewer homes are up for sale in Oakland County. This means more buyers have fewer homes to choose from and yours will likely get more attention than at other times of the year.
Demand Is Higher In Oakland County
In areas where the supply of available homes has shrunk, prices have risen as buyers compete for a suitable home in Oakland County. If your home is move-in ready and priced right, you'll attract qualified buyers quickly.
Serious Buyers are In Oakland County
Today's home shoppers are serious buyers, undeterred by cooling temperatures and impending holiday events. Keep in mind some buyers may prefer to contract now, yet plan a move-in date for after the holidays.
Low Interest Rates
Historically-low interest rates make buying a home an affordable proposition. As rates start to creep upward, buyers' purchasing power declines, meaning they can't pay as much for homes like yours. Motivated local buyers want to secure a home now to stretch their dollars.
New Construction Is Back
In the recent past, many sellers haven't had to contend with their homes competing against many brand new homes in Oakland County. With the improving economy, new home construction is starting up again, meaning your resale home may have more shiny new homes to compete against if you wait to sell, especially next springs market in Oakland County.
Quicker Sales In Oakland County
If your Oakland County home is in move-in condition and priced right, your home will sell faster. This means less hassle for you—especially as we enter the busy holiday season—as your home will not only be 'holiday ready' but its model-home shape will make it look like an award-winner in the eyes of local year-end home buyers in Oakland County.
Your Situation
If you need to move—or know someone who does—there is no time to lose. That new job won't wait, that plan to be near family is important, the divorce is final, children have moved out or are moving back in. Life events often mean that the home needs to be sold now—and I can help write your ideal home sale movie right now.
If you are looking for a home in Oakland County, Michigan, you need to find a Realtor who knows the community. Tom Gilliam currently lives in the Greater Oakland  County Area and is very familiar with the market, neighborhoods, schools and community issues. Located into the heart of Farmington Hills, Tom is ready to help families find homes in the Oakland County area including: Farmington Hills, Birmingham, Troy, Rochester Hills, West Bloomfield, Bloomfield Hills, Ferndale, Royal Oak, Northville and the Metro-Detroit area (specifically Canton and Novi)