Oakland County Home Buyers and Sellers
Avoid the wrong Real Estate Agent
Finding a great agent in can be a task in itself as there are thousands to choose from but be aware Oakland County Home Buyers and Sellers Avoid the wrong Real Estate agent! if at all possible . Myself, I love being an Oakland County Michigan Realtor and take pride in every home buyer and home seller that I have helped in my career as an Real Estate agent. Lets face it many Oakland County home buyers and sellers will interview several agents before deciding on one to handle their real estate transaction, and it is said by some that they will usually go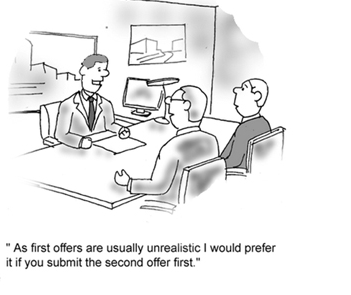 with the first one they interview. Why is this? Can it be that we all seem alike? I don't think so myself, it is that the home buyer or seller that has a perception (like lawyers) that Realtor s are all alike and only show motivation when trying to get the Buyer Contract or Sellers Contract to make the sale, after that some seem to change as far as their motivation is concerned. On the other hand there are many great agents that miss opportunities due to these types of agents and everyone suffers seller,buyer and agents.
Oakland County home buyers and home sellers are faced with a very important life changing decision when deciding to sell or buy a home and many agents understand and respect that and it is important to act professional and look the part. Personally speaking, I like being myself from the first time I meet a home buyer or a home seller and find it easier to be myself throughout the transaction so they know exactly what to expect from me. There are many times that I go out on showings in casual clothing (we are taught this is a no no) but many of clients seem to like that and they don't feel so intimidated as they would if I was decked out in a suit and tie putting on "the act". I believe the worst thing that a Oakland County home buyer and seller can face is a "Pushy" agent.
If your Oakland County Real Estate agent is more akin to a used car salesmen when trying to get you to buy a house, dump them. A pushy agent will call you with hundreds of listings, even if they don't particularly match your criteria, or send you tireless emails trying to set up appointments. If you're selling your home, a pushy real estate agent will try to get you to put your Oakland County house on the market for a substantially higher price than where it's valued. They will not let down when you stop returning their calls, and simply try harder to get a hold of you with "that perfect house." A pushy real estate agent is usually one that gets a commission from your service, and may be desperate to make a sale if they haven't been very successful. You should never feel pressured to make a decision on a home before you're ready. If your real estate agent puts this kind of stress on you, you have grounds to ask them to back off.
Being pushy is one of the worst things and agent can do and makes them look desperate for a sale or a listing, it also turns the home buyer or home seller off, it also leaves them with the impression that we are all alike, which is far from the truth in most cases. There are many kinds of real estate agents out there and most are professional and attentive to their clients needs, ones that will go above and beyond their clients expectations, for me what works is being myself and enjoying what I do to a fault. Like any other career there are good days and bad days but all in all to me it is a challenge and a chance to show my skills in my own particular way which makes it exciting and never dull. Looking from the Oakland County home buyer and home seller's prospective there are many different types of agents which can sway their decision to work with  you or not.
1) Pushy Agent (which I described)
2) Falsely Accommodating Agents: Once you have giving your Oakland County Realtor your criteria and they show you homes that don't fit it on a constant bases its time to rethink your choice. A good real estate agent will really listen to what you're looking for and try to accommodate your specifications as best as he or she can. They won't waste your time showing you homes that don't fit your criteria. Any agent that does this is trying to test your resolve; they assume that with you'll budge on price if they find the perfect house. If they're showing you four-bedroom homes when you want a two-bedroom home, they might legitimately not know of two-bedroom homes within your price range, and thus be desperately trying to show you other options outside your criteria.
3) Out of Touch Agents: These agents are very hard to reach. An agent who is slow to answer emails or phone calls and has a hard time gathering up information quickly is likely only working in the field part-time and is far too inaccessible to complete a transaction. Sometimes these agents have too many listings to manage their client base and stay in touch once they have abtained the listing, some will even send another less experienced agent from their team to follow up on your needs and concerns.
4) Inexperienced Agents: The Oakland County agent you work with should have solid experience with the specific neighborhood where you're looking into buying in Oakland County. They should also have experience with your target market and price range. An agent who is just getting into the real estate field doesn't have the same types of connections an experienced agent will have. Inexperienced agents may be fine for transactions that involve Oakland County condos or townhouses, but so many more complicated factors come with buying, selling, and appraising a house.
5) Uneducated Agents: I believe education comes from experience, some training is a good asset to have under your belt and looks good on your resume and builds confidence in not only yourself but your clients as well. Working in the real estate field doesn't require a college degree. For that reason, you can easily wind up with a 19-year-old agent who might know the area, but doesn't necessarily have the business skills to forge a legitimate transaction. A college-educated realtor is more likely to be prepared for the complexities of the business and have the skills to succeed in the long-term. Not all Realtor's without a college background are bad choices, but generally speaking, a lot of them bypassed college in an effort to take an easier, faster route toward financial success.
The choices are clear when it comes to selecting an Oakland County Realtor to handle your home buying and selling needs, but go with your gut instinct as this is probably the best way to tell about an agent. The things listed above are very important to consider as well when making one of the most important decisions in your lifetime. Don't cut yourself short by choosing an agent that has more Commercials,Billboards,Magazine Ads or more signs in the neighborhood.These things are important but should not be your only reason for your choice of finding and working with a great Oakland County Realtor. Be Yourself!
Please see the funny video below, it will make your day!
Working with a true Real Estate professional from Oakland County comes with a lot of advantages over trying to go after it alone.
By working with a pro you'll get:
Someone with Oakland County Market Knowledge who can help you navigate existing inventory and get you a good deal
Someone with the industry contacts to help you through a pain free transaction
To save time! Avoid common newbie mistakes. Plus you'll be able to quickly focus in on properties fitting your unique criteria
A 3rd Party Buffer when it comes time to negotiate. You won't want too many emotions involved here – having a buffer could make you lots of $$$