Oakland County First-Time Buyers Condos, Co-ops and Townhomes
Homeownership in Oakland County, Mi can be a great investment that also gives people a sense of stability and control in their lives. Yet, many first-time buyers don't have the time, interest or budget to handle a home with a yard or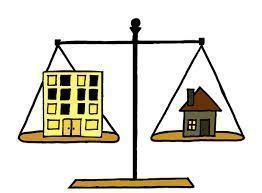 maintenance that's involved. Condominiums, co-operatives and townhomes are three options available to newbie home buyers or downsizers seeking an alternative to single-family dwellings.
Advantages
Daily life in a townhome, condo or co-op can be less taxing — both in terms of lifestyle and expense. Lacking a yard and living in a multi-unit complex allows owners to spend time away from home without much worry about upkeep or security (if in gated community).
The "lock and leave" lifestyle is especially attractive to working singles and child-free couples and seniors. That may explain why so many builders have invested in condo, co-op and townhome projects in the last numerous years.
Today, these types of properties are more affordable than ever, especially considering today's interest rates, which remain near historical lows.
Forms Of Ownership
The main difference between a condo, co-op or townhome is how the unit is owned. Both townhomes and condos in Oakland County are owned by the person who lives in the dwelling. That person owns the particular unit and a portion of the common areas, such as courtyards and open green spaces.
In condos, owners typically only own the inside of their unit. (Although many condos are constructed as multi-unit buildings, some condo developments are actually single-family homes, duplexes or quad structures) Condo association fees usually cover all exterior maintenance of the units and common grounds, as well as some services, perhaps even some utilities. The owners of units vote through the condo-owners association to make decisions about the complex.
In a co-op, on the other hand, the "homeowners" do not actually own their units. Rather, they are stockholders in the "co-operative housing project"– a corporation that owns the building that houses all the individual units. A panel or board of directors usually makes decisions about the co-op building as a whole.
In townhomes, owners typically own their entire unit, inside and out, perhaps including a small yard. Homeowner association fees pay for common-area maintenance, and may cover such items as trash-pickup, snow removal, even maintenance of driveways and/or fences, depending on the association. Decisions about the community are governed by the homeowners association, through which owners of each unit have a vote. (Also, "town houses" or "row houses," "patio homes," "garden homes.")
There are plenty of other differences between condos, co-ops and townhomes, such as how tax benefits and expenses pass to the owners. If you are considering buying one of these types of properties as your first home, be sure to:
Questions To Ask
When buying a townhome, condo or co-op, remember that you become a co-investor in with your neighbors. Since you will be bound by the covenants of the homeowners association, you'll want to know as much as possible about the organization's requirements and how it is managed. After all, you'll be contributing to the complex's maintenance fund on a regular basis.
Here are some issues you should get the answers to before you buy:
How much are association fees? They are likely to change periodically. Find out how often have they been raised in the past and when the last fee increase was.
What percentage of the complex's current occupants are owners? You may find financing more difficult to get if too many units are serving as rental properties for investors.
What mechanisms does the homeowners association have available to enforce owners' compliance with rules?
How much money is available in the association's replacement reserve fund? Are there any planned major expenditures that would drain those reserves?
Have there been any special assessments in the past three to five years? Frequent special assessments may indicate the association's funds are not managed well enough to cover necessary expenses.
What restrictions would apply to your ownership? Would you be constrained from owning pets, modifying your home or using it in some way you intend?
Are there any changes to the association's by-laws under consideration?
Video Tutorials to Help You
http://youtu.be/PHtz8P3J5XI
http://youtu.be/y3GUDcRLsJE
http://youtu.be/Lr2Z2lL5_a0
http://youtu.be/khbCczpaMo8
http://youtu.be/wKaYUAGVrco