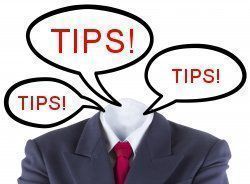 Negotiating  The Best Contract For Your Home Purchase is very important when it comes to writing a Purchase contract on a new home. Keep in mind the Home Sellers want (in most cases) to do whatever possible to make the you, the Home Buyer happy and keep the deal together. The way you and tour Realtor structure the purchase agreement can not only save you money, but can get you almost everything you want in your home purchase. Here are some fine points of contract terms that you and your real estate agent may want to include in your purchase offer or in counteroffers once negotiations with a home seller are underway. Feel free to discuss and share them with your Realtor, and as always I'm here to help with any and all of your Home Selling or Home Buying needs.
Loan Strategies
Finding a monthly payment you can afford is key to getting approval for a mortgage. Sellers may be able to help by agreeing to the following terms:
Buy-down. Ask the seller to buy down the initial interest rate of the loan. A lower interest rate means lower payments, which means you'll need less income to qualify for the loan.
Take-back. Perhaps the seller would agree to a mortgage take-back—financing a second mortgage that could help you qualify for the first-mortgage loan. This may be cost-effective if you are unable to come up with a full 20% down payment or you would otherwise have to pay a higher interest rate for a jumbo or sub-prime loan. (Ask us how a take-back would affect your financing.)
Settlement Sweeteners
These are options designed to help reduce buyers' out-of-pocket costs such as down payment and closing costs.
Points. A seller who pays some or all of your loan discount points sweetens the purchase by reducing the amount of cash you need at closing/settlement and providing a tax write-off, as many buyers now can deduct the discount points sellers pay at closing as a Schedule A mortgage expense.
Closing costs. Ask the seller to pay some or all of your closing costs—title search, attorney's services, appraisal, recording, etc. (Be aware: There are limits to how much a seller can contribute to a buyer's closing costs.)
Furnishings. The seller may be willing to convey some household furnishings you would have to purchase later, such as a swing set or sandbox, tractor-mower, draperies tailored to specific windows, etc. This may be treated as a separate addendum in the contract.
Home warranty. For as little as $300, the seller can provide you with a one-year warranty that covers all the home's major systems. Some programs even cover appliances.
Contingencies
Contingencies refer to specific things that must happen before the contract can go to settlement.
Inspections. To protect yourself against unexpected and expensive surprises, make the contract contingent on a satisfactory professional home inspection and pest inspection. The type and characteristics of the property may also prompt you to order a professional check for mold and radon gas.
Financing. A financing contingency states the amount, type and maximum percentage rate of the mortgage loan you seek, along with a time frame for obtaining financing. Should financing not come through as expected, the contingency would allow you to opt out of the contract.
Sale of home. If you need to sell a home before purchasing your next one, include a clause in your contract making it contingent on you being able to sell your home within a certain period of time.
Accommodations
Accommodations are small favors you can ask to help smooth your transition.
Occupancy. Ask for a move-in date that will allow you to move directly from your old home into your new one, avoiding costs for temporary housing and storage.
Storage. If you can't avoid a gap between moving from your old home to your new one, ask the seller to allow you to store some items at the new home (perhaps in the garage) until you can move in.
Services. If the seller has paid in advance for services such as lawn care, pest prevention, etc., and time remains on those contracts, ask the seller to transfer the remainder of the contracts to you.