Moving Safely During The Coronavirus Outbreak  – Moving can be stressful during the best of times, but when you add a global pandemic to the mix, the task can be even more of a challenge. While social distancing is the course of action to take until told otherwise, moves aren't always something that can wait. Maybe the home you own was recently sold or you just closed on a new home or you have to relocate for a new job.
For whatever reason you have to move right now, moving companies are still able to help you as an "essential business" and they are taking a range of precautions to ensure your move is easy and safe. If you are working with a traditional moving service, make arrangements by phone or online, and be sure to ask what sanitation practices their movers are following to reduce the risk of spreading COVID-19.
 AMSA Recommendations
The American Moving & Storage Association (AMSA) recommends that consumers and movers regularly check resources like the Centers for Disease Control and Prevention (CDC) in order to stay up-to-date on the latest news regarding the COVID-19 outbreak. Under current federal rules, movers can continue to operate their businesses. However, state governments are enforcing (each in their own unique way) social distancing and restricting permitted businesses operations to services they deem as essential.  
Moving Safely During The Coronavirus Outbreak
Below are some steps recommended by the AMSA you can take when preparing and planning your move:
For the health of your family and moving crew, please follow

CDC guidelines

.

Give movers the chance to serve you in the safest way possible. Notify them ahead of time if anyone in your household may have contracted coronavirus, or may have been exposed to someone who has.

Check your professional mover's website and feel free to ask questions on how they are mitigating the health risks of COVID-19.

Some professional movers can provide virtual estimates, rather than in-home. If this is your preference,  please check with your mover to see if they offer this option.

Try to provide your moving crew access to a sink, soap, and paper towels throughout your move. If this isn't practical, and it is readily available, provide hand sanitizer.

If you plan to pre-pack any items, purchase new moving boxes and tape from your mover; this isn't the time to use recycled boxes from online sources, or from stores.

Your mover may also have plastic bins available for rental. Wipe down the interior and exterior with a disinfecting wipe before packing items in them.

If you have shelf-stable food you plan to throw out to lighten your load, consider donating them to 

Move For Hunger

to help feed people within your community.

Consider deep cleaning your new home before unpacking to mitigate further the risk of contracting the virus.
Research Your Movers
Hiring movers should always be a process that involves careful research before signing a contract. With the risk of the coronavirus, many companies have implemented contactless moving, where customers leave their homes while the crew comes in to pack up and load the truck. Many movers are also using video chat technology to see within customer's homes and provide virtual quotes. 
You'll want to make sure to ask all prospective movers about their coronavirus policies and practices, and make sure to ask the following:
Do you provide virtual or digital estimates?

Are the trucks and movers equipped with hand sanitizer, masks, and gloves?

Will the truck that's transporting your belongings be thoroughly cleaned and sanitized before they are packed inside?

Will all equipment, such as hand trucks and sound blankets, be cleaned before your move?

How often are high-touch surfaces in the trucks sanitized?

What is your cancellation/rescheduling policy?

How are the movers ensuring employees aren't sick? This could include taking their temperature on the day of the move and asking if anyone in their household is ill or experiencing symptoms.
Buy New Moving Supplies
During the coronavirus pandemic, it's safer to buy brand-new moving supplies. Use new cardboard boxes you pack yourself. It's actually not recommended to use plastic bins. Although COVID-19 can survive up to a day on cardboard, it can last up to 3 days on plastic. You should also pack up your own dishes, books, and clothing rather than hiring movers to do it. The fewer items touch by others, the less chance there is of getting exposed to the virus.
Keep Hygiene Supplies on Hand
Make it easy for your movers to follow necessary hygiene practices by making sure you have adequate supplies of antibacterial soap, hand sanitizer, and disinfectant wipes on hand. That way you are providing plenty of opportunities for the moving crew to wash their hands before, during, and after the move. You should also thoroughly clean and disinfect everything after the movers leave. 
The Takeaway
Being smart when moving during the coronavirus crisis requires that you follow all of the standard pandemic rules and apply them to your move. Social distancing and sanitization requirements need to be upheld. While moving is important, be sure you're aware of all the facts and risks. Be willing to change your plans if that's what it takes to keep you and your family healthy and safe.  
Partner with Top-Rated Oakland County MI REALTOR® – Tom Gilliam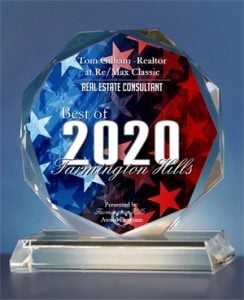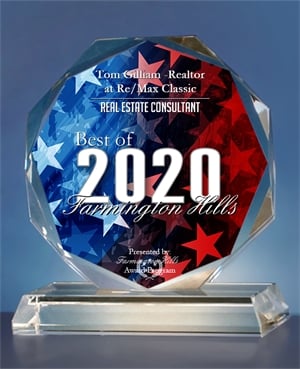 Whether you are interested in Oakland County MI homes for sale or you are ready to list your current property, top-rated Oakland County MI REALTOR – Tom Gilliam provides the kind of knowledge, skills, dedication, and personalized service you need and deserve.
Tom will take the time to listen to your needs and concerns, keep you informed every step of the way, and will go above and beyond to ensure a smooth and successful transaction!
To find out more about buying or selling Oakland County MI real estate, please contact Tom today at 248-790-5594 or you can get in touch here.
Tom Gilliam, REALTOR®
RE/MAX Classic
29630 Orchard Lake Rd.
Farmington Hills 48334
Call: 248-790-5594
Office: 248-737-6800
Email: [email protected]
License #301741