A Mortgage, It's a big decision: Taking on a monthly mortgage payment is no small matter. That payment will probably become a homebuyer's biggest expense. And what if you can't pay on time? Get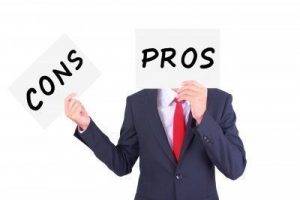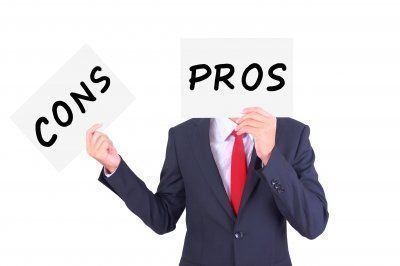 sick? Lose a job? Divorce? You could see your credit score plummet.
But there's another side to taking on a first mortgage loan. Not only does such a loan allow a renter to become a homeowner—that mortgage also brings with it several financial benefits, everything from big savings at tax time to a boost in your credit score.
If you're debating whether it's time for a mortgage loan—or know someone who is—peace of mind comes from understanding the benefits of that loan.
Mortgage interest deduction
Tax time is no fun. But if you are paying off a mortgage loan, your tax bill might become smaller. That's because the interest you pay on your mortgage loan is deductible on your income taxes. You can deduct the interest on up to $1 million worth of home-mortgage debt, whether that debt has helped you buy a first home or a second one. You can only claim this deduction if you itemize your taxes, and you'll have to determine if it makes more sense to take the standard deduction. But for many new homeowners, the mortgage-interest deduction is a welcome financial relief at tax time.
The power of equity
When you pay down your mortgage loan, you build up equity. For instance, if your home is worth $250,000 and you owe just $150,000 on your loan, you have $100,000 worth of equity in your home. You can tap into that equity through a home equity loan or home equity line of credit (HELOC) to fund anything from home repairs to college tuition to a cruise around the world. Interest on equity loans of up to $100,000 is also tax deductible. Just make sure you pay your home equity loan or line of credit back on time; if you don't you could lose your home.
A credit boost
You might never pay your insurance bills late. You might never miss a utility bill or a cable payment. But these regular payments most likely won't boost your credit score. That's because they aren't reported to the three national credit bureaus, Equifax, Experian and TransUnion. And only TransUnion and Experian have begun collecting rental payment information. But one payment that is always reported to the credit bureaus? Your monthly mortgage payment. If you continually pay this bill on time, you can watch your credit score rise at a steady clip. And today, having a high credit score is a necessity when you want to take out additional credit at low interest rates.
Control
If you rent, your landlord can raise your monthly payment whenever your lease comes to an end. If you take out a fixed-rate mortgage loan, though, your monthly payment will fluctuate only slightly over its lifespan. That's because your principal and interest payments are set when you take out a fixed-rate loan. All that can change is the amount you pay for homeowners insurance and property taxes, which is why your mortgage payment might rise or fall slightly during its life. This gives you more control over an ongoing, large monthly expense, and can make budgeting an easier task.
[callout type="center" title="Pre-Approval" message="Learn More About Pre-Approvals" button_text="Get Pre-Approved" button_icon="align-center" circle="true" href="http://homes2moveyou.com/what-is-a-pre-approval/" target="blank"]