Should You Keep Your Oakland County Home On The Market?
Many a home sellers in Oakland County has been there—the house has been on the market for months and there is no sign of a sale or even an offer.  At what point should you pull your Oakland County house off of the market, assuming it is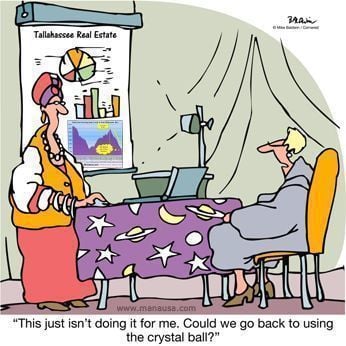 even an option for you?  When you start to feel like you are getting nowhere, it's important to step back and consider the facts of the situation before you make any decisions.
Is The Season A Factor?
If your Oakland County house has been on the market through the summer and well into fall, and the holiday season is approaching, you may feel there is no point in keeping it listed through the winter.  You may be right.  The holiday season in Oakland County MI is a notoriously difficult time to sell, and you yourself may want to just take a break and enjoy your holidays without interruptions from agents and potential buyers.  If you can take a step back and resume your efforts to sell in the late winter or early spring, doing so is usually a wise choice, but not always the best choice. Keep in mind the current housing market conditions in Oakland County MI and throughout Michigan home buyers are having a hard time finding a home to buy right now, the supply of houses for sale in Oakland County MI markets and across the state are hitting near all-time lows.Interest rates remain low, but there are not enough homes available to meet the demand.
Are You Asking Too Much?
Before you consider pulling your Oakland County house off the market, take an honest look at your asking price.  If it is unrealistic and you have been holding off from dropping it, going to a lower asking price before you give up on selling altogether might be the wiser course of action.  Giving up on what you feel your house is worth is difficult, but if selling is an urgent need you are going to have to do what is necessary. Overpricing your Oakland County home gives the advantage to your competition — the other homes on the market. The buyers you want to attract won't see your home because they are only looking at homes listed in their price range. Prospective Oakland County buyers who do see your home realize they can get a better deal elsewhere. If it's your home they want, they may choose to wait until you lower the price. And if you do reduce the price, other potential buyers wonder why the home has been on the market so long.
The right price is determined by the size, condition and location of your home, what comparable homes are selling for at the time you list yours, and the balance of supply and demand in your area.
 The Market Is Just Slow
Economic factors have slowed the sale of homes all across the country, but in Oakland County MI there is not enough inventory for home buyers to choose from. If the market is particularly slow where you live, you might want to consider taking the house off of the market for a while and waiting it out to get a better price later, but all indications point to a thriving housing market with the Oakland County Mi area.  If you have already moved out, consider renting the house for a while until the market looks up, but this can also be a headache for you. The old trick of pulling a home off the market and then putting it on sometime later in order to make it appear as a new listing doesn't work any more. Since introducing CDOM (Cumulative Days On Market) buyers and their gents can see how long a property has been on the market, even when it's been on and off. The history of the property is available to us within the MLS and agents go into that when advising their buyer-clients.You have heard the three most important aspects of real estate are: Location, Location Location…Well the three most important aspects when trying to sell a Oakland County home are: price, price, price…
Making the decision to pull your home off the market is difficult, and you should never do it without looking at all the details and discussing it with your REALTOR®.  In some cases, however, it will be the wisest course of action and result in a sale for more money down the line, but keep in ind the good market we have now in Oakland County MI may be a completely different scenario if you wait .
Here Are 8 Secrets To Making A Difficult Home Sale Look Easy
Not all home sellers need to go the extra mile to sell at a good price. But where help is needed, there are several things we can consider together to make a tough sale happen. For example:
To obtain your best price, don't be in a hurry to sell. Allow time for the right buyer to come along.
Decide early what your lowest price will be. On the other hand, don't hold out for the impossible.
Think of pricing in terms of un-rounded numbers ($99,800, for example instead of $100,000).
Always be ready to show your home at short notice.
Be willing to redecorate if necessary, and mention that in your listing.
Reply at once to an offer.
Avoid asking for contingencies on an offer.
Make immediate possession possible.
Not all of these suggestions may be feasible, of course, in your situation. That's why we suggest that you let us inspect your property and help you decide what might be most suitable for your particular needs.