Are House Alarm Systems Worth the Trouble In Oakland County?
Many Oakland County Michigan residence have a false scence of security when purchaseing a house alarm system, but are house alarm systems worth the trouble? This article expalins the ups and downs of a house alarm system and the benifits have having just a simple system that will provide everything you need to ramain house safe in Oakland County Mi.
Now, if house alarm systems were as great as the manufacturers say they are, wouldn't you think that the police would love them? Wouldn't they add their voice to the advertising the manufacturers put out and tell you to buy something for your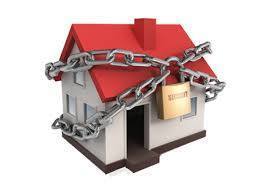 house? If house alarm systems cut down on home break-ins, that would mean less work for them. They would love them.
But they don't love them. There are two reasons. To begin with, when people install security systems, they stop being careful in other basic ways. They think that that now that they have a high-tech system taking care of them, they don't have to be careful at all. And then, they don't even often turn their systems on. If they have children who won't stop fiddling with the attractive-looking security panel or they have guests coming and going and they don't want to hand the password to them, they just turn the system off.
The Oakland Countypolice also hate security systems because they know how many false alarms they get each time a family buys one. In some communities, there are so many false alarms that come in that the local police will fine a family $200 for each false alarm. In some places, they don't fine you, they just don't come at all. Technical glitches often cause these false alarms. But the home security companies have begun implementing protocol where these false alarms are minimized.
They will call a family twice, once each on a different number, to confirm that there is indeed a problem.
With house alarm systems, often, the thing that attracts buyers is not even how high-tech the systems are. It's how they press rent- a-cop into service around their neighborhood when enough buyers in the area buy their system. The only problem is – they have zero standards in place for whom to hire.
Sometimes, they even inadvertently end up employing criminals. Would you believe that they could hire these people, put them in charge of your expensive security system, and not even run a background check on them? Well, that's what happens.
And finally, the reason they are able to sell home alarm systems for as little as $1000 is that they are trying to sell you a foot in the door more than a security system. Once they have their system in your house, they'll always try to sell you expensive add-ons all the time.
The system you buy may just be the basic in-home system. Once you have it, they'll remind you that the police say that a complete system needs motion sensors both inside and outside the house. So, they'll try to sell you all of this stuff around the house. And they have lots of different kinds of sensors for different purposes, too. Some will try to sense vibration or pressure.
Submit to their upsell, and it will never end.