[et_pb_section fb_built="1″ _builder_version="3.0.47″][et_pb_row _builder_version="3.0.48″ background_size="initial" background_position="top_left" background_repeat="repeat"][et_pb_column type="4_4″ _builder_version="3.0.47″ parallax="off" parallax_method="on"][et_pb_text _builder_version="3.18.2″]
Home Buying Frenzy and Mortgage Demand Continues Heading Into October: The COVID-19 crisis has driven interest rates, up until now, to unimaginable levels as the Fed scrambles to stimulate the economy. Mortgage demand continues to climb as a buying frenzy extends beyond traditional seasonal patterns in real estate. Applications to purchase a home are now 25% higher than a year ago according to a report by the Mortgage Bankers Association.
Not Enough Houses for Sale to Meet Growing Need
Over the last few years, shortages in houses for sale have been problematic in the housing industry, but the situation has grown even worse in recent months. Buyers are actively searching for and purchasing homes, looking to capitalize on today's historically low-interest rates, but there are just not enough houses for sale to meet the growing need. 
Since the start of the pandemic in March, there have been nearly 400,000 fewer homes listed than the same time period in 2019. That has created a huge deficit in the housing supply at a time when consumers are rushing to buy. Home prices are increasing at double the pace of last year, and homes are selling 12 days faster than in 2019, according to a Realtor.com® Weekly Housing Report.
Low Rates Have Ignited Robust Purchase Demand Activity
"Sellers are more reluctant to list their home, given the uncertainty over the economy and the pandemic environment," says Javier Vivas, director of economic research for Realtor.com®. "Buyers, on the other hand—especially hungry first-timers—remain largely unfazed by the challenges and are motivated by low mortgage rates and the fear of missing out on the right home."
"Mortgage rates have hit another record low due to a late-summer slowdown in the economic recovery…These low rates have ignited robust purchase demand activity…However, heading into the fall, it will be difficult to sustain the growth momentum in purchases because the lack of supply is already exhibiting a constraint on sales activity," says Sam Khater, Chief Economist at Freddie Mac.
Despite higher home prices and tight supply, homebuyers continue to flood the market with the strongest sales on the high end of the market as consumers seek larger spaces for working from home. That is also where the supply available for sale is greatest. Yun says this pattern "will be in place long after the pandemic is over." Existing-home prices for all housing types in August climbed 11.4% compared to a year ago, reaching a median of $310,600.
Housing Indicators from August 2020
A closer look at housing indicators from August, according to NAR's latest report:
Days on the market

: 69% of homes sold in August were on the market for less than a month. Properties stayed on the market an average of 22 days in August, which is down from 31 days a year prior.

Housing inventories

: Total housing inventory at the end of August was 1.49 million, which is down 18.6% from a year ago (1.83 million). Unsold inventory is at a three-month supply at the current sales pace.

First-time buyers

: First-time homebuyers accounted for 33% of home sales in August, which is up from 31% a year before.

Investors and second-home buyers

: Investors or second-home buyers purchased 14% of homes in August, which is equal to a year ago. Investors and second-home buyers tend to make up the biggest bulk of all-cash sales, which accounted for 18% of transactions in August, down from 19% in August of last year.

Distressed sales:

Foreclosures and short sales represented less than 1% of sales in August, which is down from 2% from last year.
Mortgage Rate Trends As Predicted by Housing Authorities
September held the lowest rates of all time and housing agencies nationwide are calling for rates in the low 3s through year-end.
| | |
| --- | --- |
| Agency | 30-Yr Rate Prediction |
| Wells Fargo | 2.95% |
| Fannie Mae | 3.00% |
| Freddie Mac | 3.20% |
| National Assoc. of Home Builders | 3.34% |
| Mortgage Bankers Assoc. | 3.50% |
| National Assoc. of Realtors | 3.10% |
| Average of all agencies | 3.18% |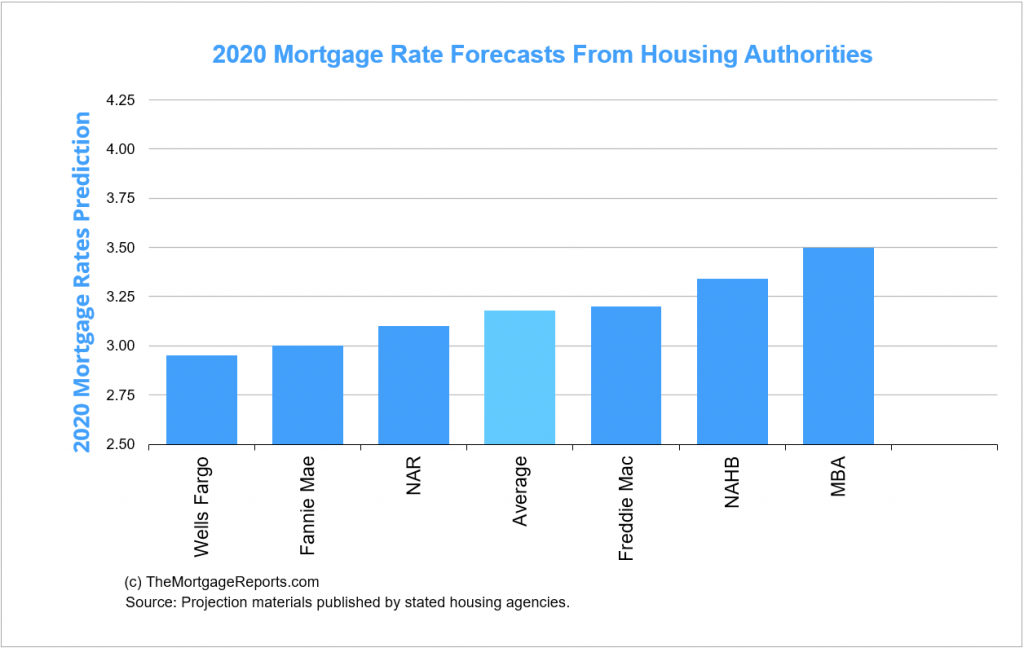 "Home sales continue to amaze, and there are plenty of buyers in the pipeline ready to enter the market," says Yun. "Further gains in sales are likely for the remainder of the year, with mortgage rates hovering around 3%, and with continued job recovery."
Partner with Top-rated Farmington Hills MI REALTOR® -Tom Gilliam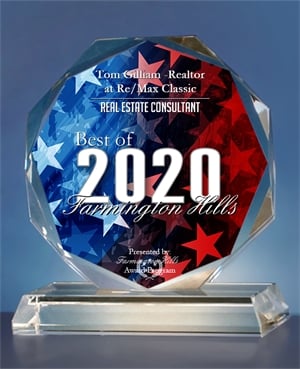 Whether you are interested in buying a home in Farmington Hills, MI, or its time to list your current property, experience matters most in a changing market.
With over 20 years of local experience, Farmington Hills REALTOR® – Tom Gilliam offers in-depth knowledge of the local market and has access to the most up-to-date listings. Known for his professionalism, Tom is an expert at uncovering the perfect home for his clients' lifestyle needs in the right neighborhood or community.
Search Farmington Hill MI homes for sale
For sellers, Tom will create a comprehensive marketing plan that exposes your home to the public as well as to other real estate agents through the Multiple Listing Service (MLS), other cooperative marketing networks, open houses for agents, and so on.
Your listing will appear on all the most popular real estate sites where buyers spend hours a day looking at homes such as Realtor.com, Zillow, Trulia, REMAX, Redfin, and dozens of others. Your property will also be featured on Tom's own highly-trafficked website Homes2moveyou.com. You can be assured that your home will get sold quickly and for the highest market price.  
Tom works very hard for his clients. He will protect your interests and be your guide and advisor throughout the home buying or selling process. If you or someone you know is interested in real estate in Farmington Hills MI, please give Tom Gilliam a call at (248) 790-5594 or you can reach him here.
Tom Gilliam, REALTOR®
RE/MAX Classic
29630 Orchard Lake Rd.
Farmington Hills 48334
Direct: 248-790-5594
Office: 248-737-6800
Email: Tom @ Homes2MoveYou.com
License #314578
Article Sources: 
https://magazine.realtor/daily-news/2020/09/24/inventory-is-way-down-from-last-year
https://www.cnbc.com/2020/09/23/mortgage-demand-from-homebuyers-now-up-25percent-from-a-year-ago.html
https://www.keepingcurrentmatters.com/2020/09/17/how-low-inventory-may-impact-the-housing-market-this-fall/
https://themortgagereports.com/32667/mortgage-rates-forecast-fha-va-usda-conventional
https://magazine.realtor/daily-news/2020/09/24/as-fall-hits-homebuying-frenzy-remains-in-full-swing
https://freddiemac.gcs-web.com/node/20771/pdf
[/et_pb_text][/et_pb_column][/et_pb_row][/et_pb_section]