"We're not getting any younger honey!" Have you heard this one before? You may be getting to that age now where the kids are either close to finishing college, finding full time jobs and picking up a sweet rental, or finally tying the knot. There may still be one 20 something year old lingering around for longer than expected, and you haven't fully achieved "empty nest" syndrome yet, but the time is coming soon.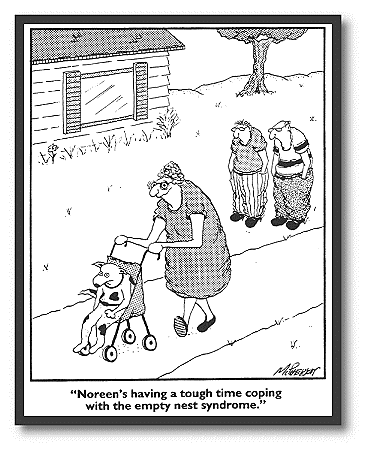 So what do you intend on doing with all this new found time, space and energy? Chances are you don't plan on just staring at each other longer than you have in decades, so there must be another solution. It's time to get back to living on the edge and taking a few calculated risks. Maybe what you need is a little adventure!
Is there something that you have been aiming to do forever, but with the kids, mortgage and other heaping responsibilities, these goals turned more into faded dreams than a reality? Perhaps we can help offer some insight and direction. Believe us, we have worked with many clients in the past who have faced the same choices that you may be dealing with now.
Whether that involves taking a 3 month long European vacation, visiting family across the country, buying that boat and spending your time out at sea, or investing your time serving orphans in Africa, one thing that may be crossing your mind is what you plan to do with your oversized house for two.
For most reading this, we would presume that you either have a majority of your mortgage paid off or at least some retirement savings stashed up that will provide you the flexibility to sell and downsize into a more modest living space. With that extra income, you will now be able to finally experience those long anticipated dreams.
Maybe this looks like taking a leap and moving into a high-rise condominium in the big city. Or perhaps you would rather pick up something a little more tranquil out in the country. Others may be interested in building up a small rental portfolio and not being tied down to any one location. And there are plenty of luxurious 50+ retirement communities that offer mindboggling amenities.
The options could seem overwhelming, so we're here to serve you along the way.
We understand the hesitation and concerns that can arise when making such a big decision, after living in a residence for 20+ years. These feelings are normal.
Whether you would like to schedule an appointment to discuss possible options with your current home or need assistance in planning for your future move, we encourage you to contact us using the information provided above. Consider us to be your trusted advisors as you begin mapping out your next steps. We look forward to helping you achieve your dreams!
Bill Engvall – Empty Nest (Funny)