Downsize, Right Size Or Cross Size…That's the question when it come to retirement. Many baby-boomers are getting set to do just that, Retire! It is an exciting thing, but also big decisions that come along with it when it comes to downsizing your home. Some situations mean that the home is too big or the yard is too much to maintain or yo just want to move somewhere warmer. No matter what the reason these steps should help you make the best situation that is right for you.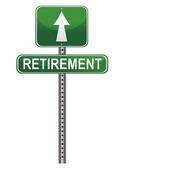 Even if you've never thought about your retirement plan, the desire to move can arise when your kids leave home, when a grandchild is born—or when maintaining (and paying for) the old place becomes too much. No matter if you're near retirement age, retired already, left work behind long ago—or know someone who has—all sorts of reasons can trigger the need to downsize, right size or make a cross-ways move in today's market.
Consider All Your Possibilities
If it has been years since you last moved, know that our local market has changed…a lot. To avoid costly missteps, retired home sellers need to revisit the basics of real estate, plus some unique issues while looking for your retirement dream home. With careful research, you'll be less likely to make a relocation choice you'll regret later.
STEPS 1 & 2: Get On The Right Path—Right From The Start
If you're currently a homeowner, STEP 1 is to keep reading to bring a plan for your dream home into focus. Then (STEP 2) call us to determine how much cash you'll likely pocket from your home's sale. We'll conduct a comparative market analysis to determine your home's current value and listing price. Then we'll help you crunch the numbers to find out how much walk-away cash you'll have to apply to the purchase of your new home in your retirement destination.
STEP 3: Select Your Dream Location Carefully
Your may love our area, but moving somewhere with a lower cost of living can be a critically important decision. Carefully consider the tax consequences of moving to various states (or countries!) and how taxes will impact your investments and income.
Perhaps living closer to children and grandchildren will make both your life and their lives easier. TIP: Be sure to ask family members' opinions about you moving closer to—or further away from them before you take such a step.
For the locations you're considering, determine the predominant age range, lifestyle and mindset of the population. Will you fit in? Or, will you feel like an outsider, even after living there for some time? Do you prefer to live in a community for those 55 and better, or in a traditional setting with a mix of ages? TIP: One advantage of new construction projects is all the neighbors are new.
STEP 4: Visualize Your Dream Home
It's easy to say you want a condo or a single-family home for retirement, but there are many inside-the-home elements to consider. Items on your must-have list may include: no stairs at all; an elevator; one, two or three extra bedrooms to accommodate guests and/or office space; first floor location or upper floor with a view preference; reserved parking space or covered parking; extra storage areas; aging in-place features such as wide doorways and low countertops; etc.
Once you determine your immediate needs, it will be easier to locate and select homes to visit. And, you can narrow down the communities you're interested in as well. TIP: Identify features of your current home that are bothersome and you'd like to change, as well as those things you love and want to duplicate.
STEP 5: Preparation Smooths Every Transition
No life transition is ever easy. Be as open-minded and flexible as you can while still meeting your needs. We are happy to answer all the real estate and relocation questions you have along the way and are always available to work with you locally. Through our trusted network of relocation specialists, we can refer you to top-quality real estate professionals in other locations around the state, across the country or even abroad.