It seems that the biggest hurdles and worries for penitential home owners is the down payment on a home, leaving potential home buyers feeling defeated in the first steps to moving and getting their own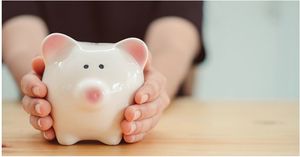 home. The potential home buyer still believes that it is the 20% traditional down payment that is needed to secure a mortgage and to purchase a home. This way of thinking and believing can stop any potential home buyer from even taking the first step into becoming a homeowner, but this has changed and many potential home buyers are unaware that the traditional days are long past us.
Down Payment Changes
Times have indeed changed for most potential home buyers, depending on your credit worthiness and other factors the 20% down day's area thing of the past. Many potential home buyers are able to get a mortgage for a new home with not 10% down payment, but as low as 6%. That's right, in 2017 over 61% of potential home buyers made a 6% and sometimes less down payment on their new homes according to  National Association of Realtors' Realtors Confidence® Index. Not only that, but I have seen in recent months new homebuyers getting down payments as low as 3%. For potential home buyers this is reason to celebrate.
Low down payment mortgages such as FHA and others have paved the way for potential home buyers to realize the American dream of home ownership without having to stash away and struggle with trying to save up to 20% on a down payment for their first home. This is good news for a whole new generation of potential home owners that were concerned and stressing about a large down payments in order to be able to purchase a new home.
The Take Away
If you have been unable to save up to 20% for a down payment, it's time to start talking to some lenders to determine the right situation for you. Your dream of home ownership without the stress of depleting your savings or having enough for a down payment is awaiting you. I know some great lenders that I can suggest to you. Give me a call 248-790-5594 or Contact Me