Boomers Zap! Your home is sold. Congratulations!
Now What Boomers?
Boomers are hearing it more and more. Baby Boomers are turning 65 in the United States at an amazing rate, 10,000 every day. As they reach this milestone, more of them are selling their long-time homes. The reasons to sell are often straightforward: The old place is too large, too expensive, requires too much upkeep, or seems too lonely since the kids moved out.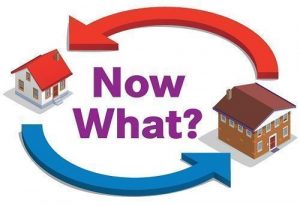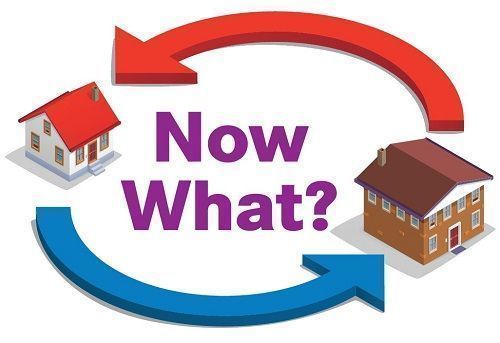 Once you've decided to sell (and called us), the real dilemma is deciding where to move. And, determining whether it is best to downsize, cross-size, right-size or even rent your next home.
If you're planning to sell—or know someone who is—we've got you covered. If you're still juggling the "Now what?" question, you've got some work to do. And, we can help with that, too.
The big question that looms for the boomers home seller: How to decide the next best step? The answer to that question is a personal one, of course.
Here from our experience are 12 key issues to consider as boomers make a decision.
BOOMERS ON THE MOVE
1. Cost of living. Where in the country you live determines how much it will cost to buy or rent a home. (Our affiliate network is available to provide key living information in almost any destination area nationwide.)
2. Size. It bears repeating: Smaller homes aren't necessarily lower price, but they can be cheaper to keep up. Same goes for rentals—larger pads in sought-after locations will have higher rents.
3. Income/Investment. Find a desirable and safe area to live that attracts new buyers in the future as the best time to think about selling is when you're buying.
4. Budget. Recalculate your housing expenses. Some areas without income taxes make up for it with property or sales taxes. Drill into condo/maintenance fees, utilities, hazard insurance, as well as new furniture or move-in makeovers in your new location.
5. Location. If you're alone or need care, consider moving nearer to family members or to a community with access to suitable healthcare options.
6. Lifestyle. When you want to be on the road more than at home (or if a partial year here and part-time there drives your plans), weigh the advantages of lock-and-leave condo living or fuss-free renting versus upkeep of a home you own.
7. Keeping up with the family. If you move to be closer to certain family members, consider their situation and whether they may need to relocate (for job or other reasons) in the near future—and whether you would follow them.
8. Style. You may want a home that is one floor or can be adapted to making going up or down stairs easy. Wide doorways, wheelchair access, lever handles and step-in showers are age-in-place features to seek out.
9. Amenities. You may want your next home to be near conveniences so you can leave the car at home or still reach necessities after you give up the car.
10. Work. Take into account your job's location or if you plan to return to work, and how a commute will be affected by a change in address.
11. Neighbors. Consider if you would prefer to live in a mixed-age community or one for the 55-and-better set.
12. Maintenance. If you're done with DIY, figure out your limits for remodeling and necessary upkeep on your next home and how much contractors and service providers will cost.
If you're ready to sell your home, give us a call—and pack your bags. We'd be happy to discuss your real estate needs and what your future plans include, whether you remain in our area or move further afield
Courtesy of the gooder group