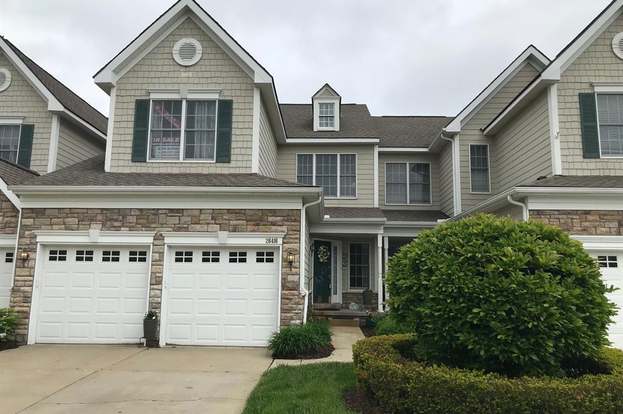 HOMES FOR SALE 300,000-400,000 IN NOVI MI
If you're currently in the market to buy a home in the Metro Detroit area, be sure to explore homes for sale 300,000-400,000 in Novi Michigan. Many families and young professionals live in Novi. Considered a hub for upscale shopping, dining, and entertainment, Novi is known for its top-rated schools, the Twelve Oaks Mall, and exceptional community living.
Novi is situated approximately 25 miles northwest of the center of Detroit, 19 miles east of Ann Arbor, 38 miles southeast of Flint, and 58 miles east of Lansing. Conveniently located at the convergence of four major expressways, Novi offers easy access to major employers and top-quality healthcare.
Tom Gilliam is a top Novi MI REALTOR® with over 20 years of local experience working with buyers and sellers.  Tom's knowledge, professionalism, and expertise in the local market will give you the assurance you need for making the best home purchase decision. Get the process started today by calling Tom directly at (248) 790-5594 or you can get in touch with him here!
Search Homes for Sale 600,000-800,000 in Novi MI
If you would like to schedule a private showing or would like more information about any of the listings for homes for sale 600,000-800,000 in Novi MI above, please contact top Novi MI REALTOR® - Tom Gilliam today.
Why You Should Consider Buying a Home in Novi, Michigan
Thriving in business and leisure activities, MONEY Magazine recently ranked Novi #23 out of all U.S. cities for the best places to live in America. The magazine highlighted "minuscule" unemployment, numerous shopping options, and a high average income. Novi continues to be one of the fastest-growing cities in Michigan and ranks among the top Oakland County communities for research, technology and service companies.
Known for its top-rated schools, Novi includes all or part of four public school districts including Northville Public Schools, Novi Community Schools, South Lyon Community Schools, and Walled Lake Consolidated School District. Private schools in Novi include Detroit Catholic Central High School and Franklin Road Christian School. Higher Education opportunities in Novi can be found at one of Walsh College's three campuses, The Art Institute of Michigan, and South University. The Japanese School of Detroit is a supplementary Japanese school also located in Novi.
Novi is home to Twelve Oaks, a super-regional shopping mall with over 180 stores, and considered the dominant shopping destination of choice in metro Detroit. The popular mall is anchored by major retailers including Lord & Taylor, Macy's, Nordstrom, and JCPenney. The city provides numerous outdoor recreation opportunities with plenty of neighborhood and community parks to choose from.
The nationally accredited Parks, Recreation and Cultural Services Department in Novi maintains more than 1,200 acres of parkland throughout the community. Novi's quality parks and recreational programs invite and retain business, improve property values, provide economic impact, and attract new residents to the community.
Lakeshore Park in Novi, MI
The largest park in Novi is Lakeshore Park, which includes a swimming beach on Walled Lake (the largest lake in the City), biking and walking trails, two play structures, and picnic shelters. Golfers have several top-rated, 18-hole courses to choose from in Novi including Maples Golf Club (semi-private golf course), East/South at Links of Novi (public), South/West at Links of Novi (public), and West/East at Links of Novi (public).
The Suburban Mobility Authority for Regional Transportation (SMART) operates local and regional bus services for Novi and the surrounding area. The closest major airport is Detroit Metropolitan Wayne County Airport, located about 27 miles from the center of Novi.
PARTNER WITH TOP NOVI MI REALTOR® - TOM GILLIAM
Although the real estate market is always changing, Tom's commitment to exceptional, personalized service is something you can always count on. As a member of the National Association of REALTORS®, Tom adheres to a strict Code of Ethics and Standards of Practice and possesses a strong work ethic. Tom will always take the time to listen to your needs and concerns, keep you updated throughout the buying or selling process and will do whatever is necessary to facilitate a smooth and successful transaction. You will find that Tom is easily accessible - his phone never goes unanswered.
If you're looking to sell your current home in Novi, Tom incorporates the most effective and cutting-edge marketing approaches for getting your home sold quickly and for top dollar. Your property will be listed in hundreds of locations all around the Internet and will get exposure on all the major sites like Zillow, Trulia, Realtor.com, Movato.com, Homes.com, and other many other sites that homebuyers frequently visit. An expert negotiator, Tom will work hard to protect your investment by making sure that no money is left on the table. You can be assured that Tom is 100% committed to getting your home SOLD for the highest market price in the least amount of time possible.
Most of Tom's business comes from referrals from satisfied clients and industry peers. Hire Tom and he will protect your interests, advocate for you, and handle all the details of your home purchase or sale for the best possible results. To find out more about homes for sale 600,000-800,000 in Novi MI, please call Tom Gilliam directly at (248) 790-5594 or you can get in touch with him here!
Tom Gilliam, REALTOR®
RE/MAX Classic
29630 Orchard Lake Rd.
Farmington Hills 48334
Call: 248-790-5594
Office: 248-737-6800
Email: [email protected]
License #301741
Map of Novi, MI
STAY INFORMED OF MARKET CHANGES
SIGN UP FOR OUR NEWSLETTER
QUICK SEARCH