Seasonal Changes
Fall historically is an active time of year in the Farmington Hills Michigan Fall Real Estate Market. Home buyers look to finalize their home purchase prior to the winter months, the busy holidays, and end of year (for tax benefits). Mortgage rates are also at historic lows, making home purchases more affordable. This fall, some areas are faced with a shortage of inventory. This can be due to fewer foreclosures listed for sale, sellers waiting for values to increase, or owners incorrectly thinking that real estate is not selling. Whatever the cause, it is leading to less inventory during a time of high demand. The result is a lot of activity on listings new to the market, multiple offers on desirable homes, and listings going under agreement within minimal time frames.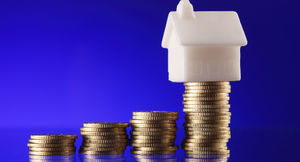 Beyond the Farmington Hills Michigan Fall Real Estate Market
If you are thinking of listing, it is a good time to sell. With a seller agent who knows the market, your home can be marketed to move within a reasonable time frame and for maximum market value. If you are thinking of buying, get pre-approved and be prepared to make an offer. Listings in good shape and properly priced will not last long in this market. This Farmington Hills Michigan fall real estate market article is merely an overview. For detailed Farmington Hills Michigan market figures or help with your home sale or home search, contact Tom Gilliam at RE/MAX Classic at 248-790-5594.
Stay up to date on the local Farmington Hills Michigan housing market
I work hard to keep my clients informed about the market while they're buying or selling their home. These weekly reports use real-time data so my clients can make decisions based on what's happening in the market right now and how the market is changing week by week.
A few questions these reports can help you answer:
Is now a good time to buy or sell?  Check the "Market Action Index" to see if the market is heating up or cooling down.
How's the market in my price range?  Click into the "Market Segments" charts to see the how the market is behaving in different price ranges.
What can I get in my price range, and where should I look?  Use the "Median List Price" charts to see what you can buy in your price range, and search by zip code to compare different neighborhoods.
Get Weekly housing Market Reports Here