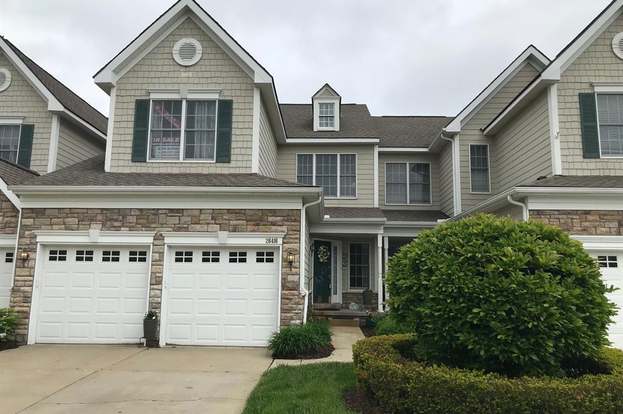 FARMINGTON HILLS MI TOWNHOMES FOR SALE
Farmington Hills is a smaller, wealthy city in Oakland County, MI.  Located about 30 miles northeast of downtown Ann Arbor, Farmington Hills is known for its charming and historic downtown area and award-winning public school system. If you are currently in the market for a condo/townhome in the northwestern suburbs of Metro Detroit, Farmington Hills MI townhomes for sale are worth consideration.
Condos/townhomes have many benefits for first-time homebuyers, including more affordable prices, lower renovation costs, lower utility bills, and insurance costs, and low maintenance living and shared amenities. In order to find the perfect condo/townhome ideally suited to your lifestyle and needs, buyers will want to parter with a qualified agent.
Tom Gilliam is a professional Farmington Hills real estate agent with over 20 years of experience assisting buyers and sellers. Tom's knowledge and professionalism and his expertise in the local market will give you the assurance you need for making the best decision on Farmington Hills MI townhomes for sale. Get the process started today by calling Tom directly at (248) 790-5594 or you can get in touch with him here!  
Search the MLS on our easy-to-use website, where you'll find the most accurate and up-to-date listings for Farmington Hills MI townhomes for sale. You can save your search, create a free account, and receive email alerts of new listings that match your home criteria delivered directly to your email!
Browse Farmington Hills MI townhomes for sale
More About Farmington Hills MI townhomes for sale
As a licensed, professional REALTOR® in Farmington Hills, Tom Gillian stays on top of the local market at all times and is aware of newly available condos/ townhomes as soon as they hit the market, ensuring that his buyers have access to the best properties and securing an offer.
Farmington Hills MI home values have gone up 2.6% over the past year and real estate industry experts predict they will rise another 1.4% within the next 12 months. The median price of currently listed Farmington Hills MI homes for sale is $295,950. 
Tom will evaluate the prices of the condos/townhomes currently on the market and those that have sold in recent months to determine whether the seller's asking price is in line with market data, to ensure that you get maximum value for our money.   
LIVING IN FARMINGTON HILLS, MI  
Thriving in business and leisure activities, Farmington Hills is a family-oriented community fueled by a strong economy. Farmington Hills is home to a number of large corporations such as Nissan Technical Center, Nissan Trading Corp., Hitachi Automotive Services, Hino Motors Manufacturing, and branches of Panasonic, Mercedes Benz, and Greenpath.
Downtown Farmington is a vibrant, walkable destination with over 160 businesses, shops, restaurants, and more. Downtown is also home to the popular Farmington Farmers & Artisans Market held every Saturday.
For parents with school-age children, Most of Farmington Hills is served by the highly-acclaimed school district of Farmington Public Schools, filled with top-rated schools. A small portion of the community is also served by the districts of Clarenceville Public Schools, and Walled Lake Consolidated Schools. Michigan School of Psychology, Oakland Community College, and Wayne State University serve the higher education needs of the community.
Farmington Hills offers plenty of opportunities for spending quality time outdoors. Heritage Park features trails for hiking and cross-country skiing during the winter months along with a splash pad, playground, volleyball courts, an in-line hockey rink, and more. The beautiful 18-hole Farmington Hills Golf Club course offers one of the best-golfing venues in the area.
The closest major airport is Detroit Metropolitan Wayne County Airport located about 30 miles from the center of town. 
TOP FARMINGTON HILLS REALTOR® –
TOM GILLIAM
Whether you're in the market for Farmington Hills MI townhomes for sale, or its time to list your current property, experience matters most in a changing market. Serving the local community for over 20 years, Tom provides the kind of expertise, dedication, and personalized service you need and deserve. He will take the time to listen to your needs and concerns and will always have your best interests in mind. 
Partner with Tom and you'll have an expert by your side who will protect your interests, advocate for you, and skillfully handle all the details of your home purchase or sale for a smooth and successful transaction. To learn more about Farmington Hills MI townhomes for sale, feel free to call Tom directly at (248) 790-5594.
Tom Gilliam, REALTOR®
RE/MAX Classic
29630 Orchard Lake Rd.
Farmington Hills 48334
Call: 248-790-5594
Office: 248-737-6800
Email: [email protected]
License #301741

STAY INFORMED OF MARKET CHANGES
SIGN UP FOR OUR NEWSLETTER
QUICK SEARCH