Townhomes for sale in Oakland County MI
Explore Townhomes for Sale in Oakland County MI! Oakland County, Michigan is composed of 62 cities, townships, and villages and is the wealthiest county in Metro Detroit. Home to approximately 1.251 million people, Oakland County boasts a diverse and plentiful job market, exciting entertainment options, great neighborhoods and a wide range of residential choices. If you are currently in the market for a townhome in Metro Detroit, you'll definitely want to explore townhomes for sale in Oakland County MI.
There are many benefits to buying a townhome for first-time homebuyers such as more affordable prices, lower renovation costs, lower utility bills and insurance costs, and low maintenance living and shared amenities. A qualified agent holds the key to finding the best townhome in Oakland County for your lifestyle and needs and facilitating a smooth and successful transaction. Tom Gilliam is a top REALTOR® in Oakland County MI with over 20 years of experience in the local market.
When it comes to townhomes for sale in Oakland County MI, Tom has all the information and resources you need for making the best home purchase decision. Get the process started today by calling Tom directly at (248) 790-5594 or you can get in touch with him here!
On our easy-to-use website, you'll be able to find the most accurate and up-to-date listings for townhomes for sale in Oakland County MI. You can save your search, create a free account, and receive email alerts of new listings that match your home criteria delivered directly to your email! Also, be sure to scroll down below to learn more about Oakland County MI real estate and lifestyle:
Explore townhomes for sale in Oakland County MI
Current market trends
The Oakland County market is hot right now and with home values and home prices only going up, now is the time to buy and take advantage of current market townhome prices. Over the past year alone, Oakland County home values have gone up 2.5% and real estate industry experts predict they will rise another 1.8% within the next 12 months.
As a licensed, professional REALTOR® in Oakland County MI, Tom Gillian stays on top of the local market at all times and is aware of newly available townhomes soon as they hit the market, ensuring that his buyers have access to the best properties and securing an offer.
In order to ensure that you get maximum value for our money, Tom will evaluate the prices of the townhomes for sale in Oakland County MI and those that have sold in recent months to determine whether the seller's asking price is in line with market data,
Why Homebuyer Should Consider Living in Oakland County, MI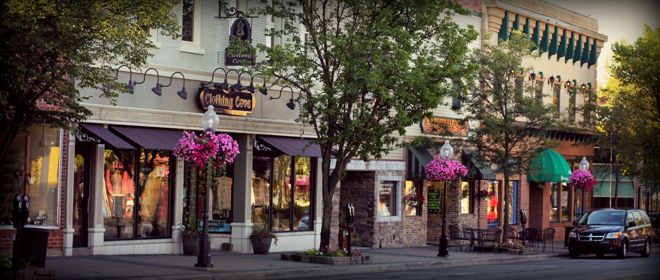 Thriving in business and leisure activities, Oakland County, Michigan is fueled by a strong economy and a healthy job market and is among the top 10 wealthiest counties in the U.S. The county's "Automation Alley" is one of the largest employment centers for engineering and related occupations in the country. General Motors, Ford, and Chrysler automotive companies are major employers within southeast Michigan and have a significant presence in Oakland County.
The top ten employers in Oakland County include Beaumont Hospitals, FCA US LLC, General Motors Co., Ascension Michigan, U.S. Postal Service, Henry Ford Health System, Oakland County, Trinity Health, Magna International, and Comerica Bank.
Several communities in Oakland county boast vibrant, historic downtowns such as Milford, Ferndale, Birmingham, Farmington, Royal Oak, and Rochester. These Main street downtowns and heritage corridors are filled with quaint boutiques, retail stores, galleries, art exhibitions, farmer's markets, sidewalk cafes, international cuisine, fine dining, and much more. The county also includes three super-regional shopping malls: the upscale Somerset Collection mall, the Twelve Oaks Mall, and Auburn Hills Great Lake Crossing Outlets.
Oakland County is the proud home of Oakland University, a large public research university in Auburn Hills and Rochester Hills. Other institutions of higher learning include Baker College, Western Michigan University, Lawrence Technological University, Rochester College, South University, Walsh College of Accountancy and Business, Oakland Community College (five campuses), and Saint Mary's College of Madonna University.
Oakland County is known for having hundreds of lakes and home to several state parks, state recreation areas, and regional and city parks, perfect for spending quality time outdoors. Many communities also provide hiking trails, skate parks, sports courts, and multi-use sports fields. During the winter months, you can have fun at the ski and snowboard resorts in Oakland County such as Alpine Valley in White Lake Township, Mt. Holly in Groveland Township, and Pine Knob in Clarkston.
The nearest major airport serving townhomes for sale in Oakland County MI is Detroit Metropolitan Wayne County Airport with international and domestic flights from Detroit, located about 37 miles from the center of Oakland County. Windsor International Airport, which has domestic flights from Windsor, Canada and is about 37 miles from Oakland County. Bishop International Airport, with domestic flights from Flint, Michigan is located about 48 miles from the county.
Partner with The Best Oakland County MI REALTOR® – TOM GILLIAM
Whether you're in the market for townhomes for sale in Oakland County MI or its time to list your current property, experience matters most in a changing market. Serving Oakland County home buyers and sellers for over 20 years, Tom Gilliam provides the kind of expertise, dedication, and personalized service you need and deserve.
As a member of the National Association of REALTORS®, Tom adheres to a strict 'Code of Ethics and Standards of Practice' and possesses a strong work ethic. He will always take the time to listen to your needs and concerns and will do whatever is necessary to facilitate a smooth and successful transaction.
If you are looking to sell your home or home, Tom incorporates the most effective and cutting-edge approaches to marketing your property. It will be listed in hundreds of locations all around the Internet and will get exposure on all the major sites such as Zillow, Trulia, Realtor.com, Movato.com, Homes.com, and Redfin, among other sites that buyers frequently use. Tom is 100% committed to getting your property SOLD for the highest market price in the least amount of time possible.
Partner with Tom and you'll have an Oakland County real estate expert by your side who will protect your interests, advocate for you, and skillfully handle the details of your home purchase or sale every step of the way. To learn more about buying or selling Oakland County MI real estate, feel free to call Tom directly at (248) 790-5594 or you can get in touch with him here!
Tom Gilliam, REALTOR®
RE/MAX Classic
29630 Orchard Lake Rd.
Farmington Hills 48334
Call: 248-790-5594
Office: 248-737-6800
Email: [email protected]
License #301741
Subscribe To Receive
Our Latest News And Information