"Give me one good reason why selling now is better than waiting until next spring," is a perfectly legitimate request. It's a challenge to the traditional peak of Farmington Hills's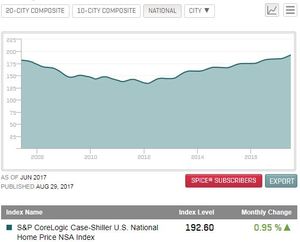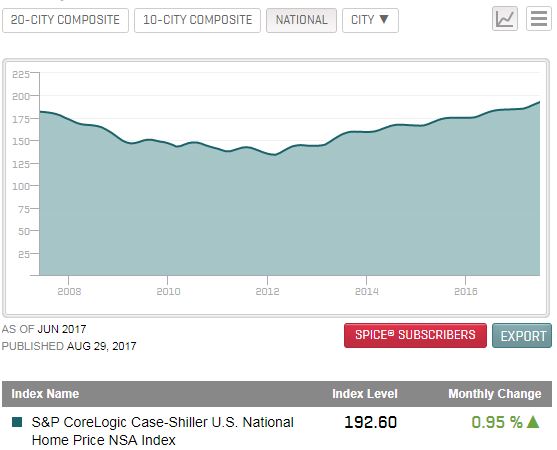 selling season. Why should right now, at the start of September, be the right time to sell your Farmington Hills home?
Statistics show that more homes are sold in the spring and summer, that—plus sheer inertia—can be powerful arguments to the contrary.
So here's the "one good reason." In fact, it could be the best reason. It's the textbook Economics 101 basic rule about markets and pricing.
The Economics 101 Reason to Sell Your Farmington Hills Home Now
Simply put, the supply of housing all across the nation continues to be low. Really, really low. A few weeks ago, USA Today put inventories of homes for sale at "a 20-year low." By the start of summer, that explained why the S&P CoreLogic Case-Shiller national home price index was up 5.6% from the year before—an all-time high.
Now, it could turn out that the supply of competing homes on the market remains low throughout the fall and winter—and even throughout 2018. But it's also possible that conditions change, and that the housing inventory slump finally reverses. In fact, the economy, jobs reports, and consumer confidence are on the rise…
But until then, it's what those Econ 101 introductory texts lay out: a basic truth that the price of an item is a reflection of supply and demand. Unless the annual pattern does a surprise about-face, come springtime, many more competing homes can be expected to enter the market. In other words, right now an already-constricted supply is likely to thin out even further. And most homeowners will wait for the traditional peak selling season to sell their Farmington Hills homes.
Textbook Argument for Selling Your Farmington Hills Home Now
The long and short of it is that listing now isn't just a good time—it could be the good time. If you were looking for that "one good reason," it's also another reason, too—to give me a call me to discuss how best to sell your Farmington Hills home!
Read the Original Article Here: http://www.crainsdetroit.com/article/20170810/news/635951/low-housing-inventory-continues-to-drive-up-sale-prices-pace